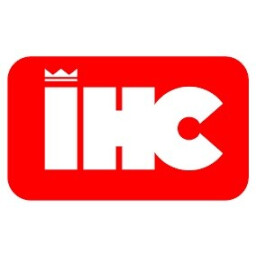 Royal IHC
PMO Internship Graduation Thesis
In Short
Do you want to be part of an innovative and exciting team that has the aim to become a leader in World Class Project Management in the Engineering and Construction industry? Are you passionate about Project Management and development and would you like to contribute to our highly innovating projects? Join us and extend your knowledge and experience by doing your internship at our Project Management Center of Excellence.
Your job
The Project Management Center of Excellence is focused on developing all Project Management processes which contribute to getting our projects delivered OSBIT (on spec, budget and in time). Besides ongoing support on using our IHC Project Management method, we proactively identify potential development points and take the initiative to enable and empower project performance.
For an impression of possible assignments, including relevant studies and focus on conceptual and/or practical assignments, see table below:
We are looking for students who meet the following profile:

Your profile
Enrolled in a Bachelor/Master's degree (see table above for possible relevant studies)
Analytical view
Proactive and self-starting with a hands-on work mentality
Good communication skills
Fluent in Dutch and English, both spoken and written.
Meer vacatures van Royal IHC
Are you ready to Kick-start your career? Apply now!
Geplaatst:
1 dagen geleden
Do you want to make a contribution to our engineering projects?
Geplaatst:
1 dagen geleden
Geplaatst:
10 dagen geleden
Do you have a couple of years experience with mechanical engineering and are you looking for more re...
Geplaatst:
10 dagen geleden
Are you all about optimizing designs with FEA modelling?
Geplaatst:
16 dagen geleden
Heb jij ervaring met operationele inkoop en techniek?