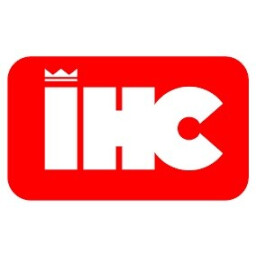 Royal IHC
Project Engineer Offshore Equipment
Can you manage complex engineering problems and lead a team of engineers and designers? Are you comfortable being responsible for estimations, budgets and planning? Then please read more about us.
Responsibilities and department info
Vuyk Engineering Rotterdam is currently looking for a lead engineer offshore equipment for their mechanical department. As a lead engineer your work starts at the beginning of a project where you receive a client request from one of our concept- or sales engineers . Based on their information you make an estimation of the work and the amount of hours and prepare budgets and planning. You select your engineeringteam in consideration with the department manager and start working on the project. During the engineering phase you'll make designs and concepts by modelling and calculating (hand-, excel and FEM) offshore equipment. You're responsible for the total design and will be managing other engineers and designers during the project. The job is focussed on engineering, where you'll be spending about 60/70 % of your time on. Growth to a more management type of role is possible within our organization.
You'll work at the mechanical department. There are multiple projects at once and with your team (which exists of a lead engineer, engineers and designers) you'll work on heavy equipment projects like cable lay-, pipelay-, dredging- and heavy lift equipment.
Tasks Project Engineer Offshore Equipment
Meeting with clients and make estimations, budgets and planning
Lead a team of engineers and designers during the project
Making all type of calculations like hand-, excel- and FEM calculations
Making (detailed) design models with CAD software like Autocad and Solid Edge based on your calculations
Discuss progress with your clients and department manager
Your experience
Bachelor or University level in Mechanical Engineering or comparable
Ten to fifteen years of experience within heavy equipment design and concepts
Experience with FEM and design software, preferably Ansys and Solid Edge
Experience with strength calculations, hand calculations, mechanics
Experience with complex heavy equipment projects
Able to manage a team of engineers and designers
Meer vacatures van Royal IHC
Geplaatst:
15 dagen geleden
Heb jij ervaring met operationele inkoop en techniek?
Geplaatst:
15 dagen geleden
Are you our new Research & Developer? Apply now!
Geplaatst:
20 dagen geleden
Do you have mechanical and construction experience as supervisor in complex shipbuilding projects?
Geplaatst:
22 dagen geleden
o you like to write software that for example: - moves a lot of steel from our equipment and posi...
Geplaatst:
29 dagen geleden
As an AR/VR developer, you will join the Software Engineering department at IHC Systems.
Geplaatst:
29 dagen geleden
Does electrotechnical work relating to propulsion systems on newly built dredging and offshore vesse...