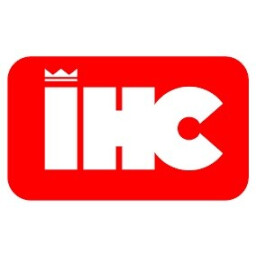 Royal IHC
QA & QC Manager
IHC Defence is searching for a QA & QC (Quality Assurance & Quality Control) manager to build the knowledge, processes and organisation for the Defence projects. You will have the chance to be part of this new cluster and to support this business to grow. Within our cluster we have a mixed team with a positive and energetic mindset, different ages and experiences. And on top of this there is an enormous spirit to drive the business.
Aim of this role:
Define, lead and implement QA/QC policy, standards, specifications and regulations for IHC Defence and the Submarine project
Reflect your vision on QA/QC related topics in BID processes for IHC Defence.
Generate input on QA/QC topics for client documentation, device procedures to inspect and report quality issues.
Set up a quality control system with (work)process, supplier quality controlling activities, audits, inspections and test plans in line with IHC policy.
Responsible for the communication with external quality assurance officers and notified bodies
Supervise and guide inspectors, technicians and other staff
Assure the reliability and consistency of production by checking processes and final output and undertake follow-up actions with production manager
Keep records of quality reports, statistical reviews and relevant documentation
Facilitate proactive solutions by collecting and analyzing quality data
Your Profile
10+ years of relevant experience, preferably in the shipbuilding or maritime defence industry
Experience in the building and certification of QC/QA systems and qualification by independent bodies
Higher vocational and/or master degree, preferably in quality management
Preferably an International Welding Engineer certificate or IKT 3 and knowledge of NDT techniques, welding management and other disciplines
Flexible and entrepreneurial
Able to work in a changing environment where boundaries and processes are being developed
Excellent communication skills in English and Dutch, both spoken and written. French is a pre
What we will offer
We offer you a challenging position in an entrepreneurial environment with high growth ambitions. Alongside your salary, an annual profit share, a highly beneficial pension scheme and appropriate training courses and sessions.
We strive to make your working week as pleasant as possible. Part of this, of course, means working in an environment that is safe, clean and green. You will have ample opportunity to grow and develop, and your personal qualities and talents will be nurtured.
Given the nature of the information that is being handled signing an NDA and MIVD background check are mandatory
Meer vacatures van Royal IHC
o you like to write software that for example: - moves a lot of steel from our equipment and posi...
Geplaatst:
7 dagen geleden
As an AR/VR developer, you will join the Software Engineering department at IHC Systems.
Geplaatst:
7 dagen geleden
Does electrotechnical work relating to propulsion systems on newly built dredging and offshore vesse...
Geplaatst:
18 dagen geleden
Manager Production Vessel Conversion
Geplaatst:
18 dagen geleden
Team Lead QA/QC Royal IHC
Geplaatst:
20 dagen geleden
Werkvoorbereider/ Production Engineer Vessel Conversion