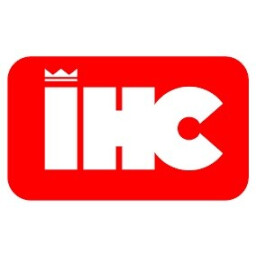 Royal IHC
Research & Developer
As R&D Engineer at IHC Systems you will be a core member of our innovation team, a team that delivers innovation that meets customer tomorrow's needs. Investing in Research and Development is essential for positioning the company as a technical leader in our industry. Your scope will lie within the complete range of products of IHC Systems. The department currently consists out of 6 people and we are looking for a new R&D Engineer to strengthen our team. Being a R&D Engineer is a very dynamic job, you will not only focus on theory but literally "practice what you preach"

You will be responsible for:

* Develop new control methods, algorithms and new measurement systems
* Test the control algorithms and software on simulators and on board vessels
* Conduct research and data analysis
* Consult with clients regarding their wishes and experiences
Job requirements:

* an academic higher education (WO) in Systems and Control engineering, Mechatronics or a related field
* Professional with at least 3 years of relevant working experience
* Experience in control engineering
* Experience in Matlab/Simulink
* Knowledge of software development such as c++ is not required but preferred
Meer vacatures van Royal IHC
Geplaatst:
5 dagen geleden
Do you have experience as a service & commissioning engineer in the maritime industry?
Geplaatst:
5 dagen geleden
Do you have experience as a commissioning & service engineer in the field of hydraulics?
Geplaatst:
24 dagen geleden
Heb jij ervaring met operationele inkoop en techniek?
Geplaatst:
28 dagen geleden
Can you manage complex engineering problems and lead a team of engineers and designers?
Geplaatst:
29 dagen geleden
Do you have mechanical and construction experience as supervisor in complex shipbuilding projects?
Geplaatst:
1 maand geleden
o you like to write software that for example: - moves a lot of steel from our equipment and posi...