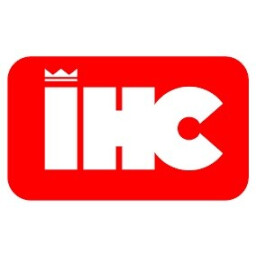 Royal IHC
Safety, Health & Environmental (SHE) Officer
Would you enjoy monitoring and improving the Safety, Health & Environmental performance and culture of Royal IHC's Shipbuilding and other business units? If so, then you might just be the new Safety, Health & Environmental (SHE) Officer that Royal IHC is looking for!
Safety, Health & Environmental (SHE) Officer (full-time)
Kinderdijk, The Netherlands
As Safety, Health & Environmental (SHE) Officer at Royal IHC you will be the first point of contact for the shipyards of Royal IHC in Krimpen and Kinderdijk for all aspects regarding Safety, Health, and Environment. Occansilly you will work for piping, interior and systems units of IHC Shipbuilding in Sliedrecht and Hardinxveld. You will work closely and support the SHE supervisors at the yards and you will report directly to the SHE Manager Shipbuilding.
As SHE Officer at Royal IHC your main tasks and responsibilities are as follows:
implementing and maintaining management systems for safety and environment
realising targets of the SHE year plan
improving safety performance and culture
performing internal audits
analysis and follow-up of incidents
measuring and reporting the safety performance of the units
keeping units compliant to rules and legislation.
To be eligible for the position of SHE Officer you must have the following:
higher vocational education (HBO) diploma of a relevant technical study preferable combined with an MVK or HVK certificate
at least three years of experience in a production organisation
experience in working with OHSAS 18001, ISO 14001 and preferably ISO 9001
able to work in different IHC locations mostly the Rotterdam-Drechtsteden region in the Netherlands (driving license required) and occasionally abroad
a desire to improve the organisation in terms of SHE management
fluent in Dutch and English.

Please note, an online assessment and screening can be part of the recruitment process. Only applicants with a valid EU work visa will be considered as viable candidates.

Meer vacatures van Royal IHC
As an AR/VR developer, you will join the Software Engineering department at IHC Systems.
Does electrotechnical work relating to propulsion systems on newly built dredging and offshore vesse...
Geplaatst:
1 dagen geleden
Do you have experience as an Instrument Engineeer in Oil & Gas?
Geplaatst:
1 dagen geleden
Geplaatst:
3 dagen geleden
Are you a project purchaser with experience within a technical environment?
Geplaatst:
3 dagen geleden