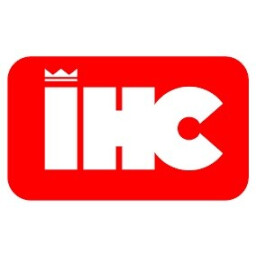 Royal IHC
Sales Manager Instrumentation and Automation
Are you an experienced sales professional with an intrinsic interest in Instrumentation and Automation? Are you interested in working in a very dynamic organization where you can make a lot of difference? If so, we are looking forward to receiving your application!
As our Sales Manager you will be responsible for the sales of the instrumentation and automation within IHC Systems. You will be an expert and practical advisor for existing and new clients, while securing new business via networking and proactive market approach.

As a Sales Manager Instrumentation & Automation you will be:
advising the customer about the option they will have and inform them on the procedures (often customized solutions) as well as proactively approaching stakeholders - including customers and their partners - in order to collect information concerning market developments
preparing quotations and price calculations
Actively updating the CRM system and drafting visit reports
Drafting and evaluating services & sales contracts
participating in international exhibitions and preparing customer presentations.
YOUR PROFILE
To be eligible for the position of Sales Manager, you must have the following:
high-level technical education
at least five years of work experience in the international sales environment
sound commercial insight and outstanding communication skills, both written and spoken, in Dutch and English
basic legal knowledge of drafting and evaluating contracts, or a willingness to gain such knowledge
a service-oriented and flexible attitude, a high degree of independence, and an eye for detail
the ability to work as an effective team member
willingness to travel.
Meer vacatures van Royal IHC
Geplaatst:
9 dagen geleden
Do you have a couple of years experience with mechanical engineering and are you looking for more re...
Geplaatst:
9 dagen geleden
Are you all about optimizing designs with FEA modelling?
Geplaatst:
15 dagen geleden
Heb jij ervaring met operationele inkoop en techniek?
Geplaatst:
20 dagen geleden
Are you an experienced SHEQ Manager and have you worked with ISO9001, ISO14001 and OHSAS18001?
Geplaatst:
22 dagen geleden
o you like to write software that for example: - moves a lot of steel from our equipment and posi...
Geplaatst:
30 dagen geleden
Are you our new Research & Developer? Apply now!