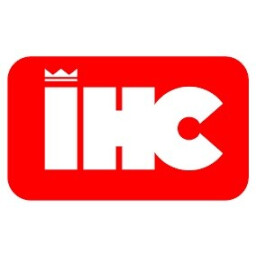 Royal IHC
Sales Manager Offshore
Sales Manager Offshore
Are you a sales manager with experience and contacts within the Offshore Renewables and Oil & Gas Market? And do you have a solid technical background in engineering? Then we would like to get in touch.
KCI is currently looking for a sales manager offshore to expand their engineering activities within different markets, such as Offshore, Renewables Oil & Gas and Decommissiong. In this role you'll be responsible for making a long term Sales & Marketing plan until the actual signed contracts and handover to the engineering departments. After handover you stay involved to establish and manage the relationship, minimize risks and optimize client satisfaction.
Identifying and monitoring market developments, find and contact new potential clients, optimize current clients relations and preparation and coordination of tenders are part of your daily activities where you closely interact with your colleagues of sales and engineering as well. With this information you'll organize sales and technical presentations and convince our (potential) clients of KCI' added values.
For this role it's important to have a solid technical background and understanding of engineering activities and projects within the Offshore and Oil & Gas market. A technical background combined with excellent communication and commercial skills, who's able to think in long term development as well as daily operations to achieve set goals together with your team.
Tasks;
Responsible for long term Sales and Marketing plan as well as daily sales operations;
Find, contact and optimize client relations within the Offshore and Oil & Gas market;
Prepare and organize sales presentations and present KCI at conferences, events etc.
Prepare and coordinate proposals and tenders with the sales and engineering team;
Identify market developments and translate into opportunities for KCI.
Your background
A technical Bsc. or Msc. in mechanical- or offshore engineering, naval architecture, technical business administration or comparable;
Experience in sales and marketing in an engineering environment;
Knowledge and contacts in the Offshore and Energy market
Good communication and presentation skills combined with a pro-active attitude
Fluent in Dutch and English, both verbal and written
Meer vacatures van Royal IHC
Are you ready to Kick-start your career? Apply now!
Geplaatst:
1 dagen geleden
Do you want to make a contribution to our engineering projects?
Geplaatst:
1 dagen geleden
Geplaatst:
10 dagen geleden
Do you have a couple of years experience with mechanical engineering and are you looking for more re...
Geplaatst:
10 dagen geleden
Are you all about optimizing designs with FEA modelling?
Geplaatst:
16 dagen geleden
Heb jij ervaring met operationele inkoop en techniek?