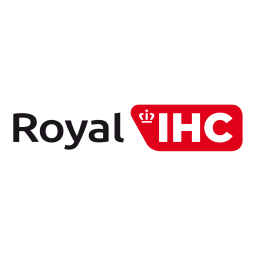 Royal IHC
Senior Integration Engineer E&A
Expert at integrating main systems on vessels, problem solver, outstanding communicator, flexible to travel. Feels like we are describing you? Then maybe you are the latest addition to our Shipbuilding Engineering department as Senior Integration Engineer E&A!

As Senior Integration Engineer E&A you will work in Royal IHC's Shipbuilding Engineering department, where we produce complex, custom-built and standard offshore and dredging vessels. You will join a team that consist of an E&A System Architect, an E&A team lead besides other members of several disciplines, such as naval, machinery and piping, mission equipment, etc. Your main location will be our offices in Kinderdijk and Krimpen a/d Ijssel, but you'll also be traveling frequently to other locations within The Netherlands.

You will be responsible for:
The integration of main systems on our vessels

The specifications and demarcations of electrical systems

Delivering projects in time, of specified quality and in budget

Taking care of generated documents, verifying delivered documents, identifying imperfections and escalating significant bottlenecks in a timely way

Attendance of FATs

Job requirements:

To be eligible for the role of Senior Integration Engineer E&A, you must have the following:
At least 3-5 years of experience in a similar function within the shipbuilding industry

Higher educational background

Substantial knowledge of generators, e-motors, power systems, mid-voltage/low-voltage

Up to date knowledge of relevant regulations (Lloyds, BV, etc.)

Courageous communicator - the ability to work efficiently and Smoothly in a complex, international work environment

The motivation to learn Dutch in case you don't speak it yet

The willingness to travel to our different locations, across The Netherlands
About Royal IHC
Royal IHC enables its customers to execute complex projects from sea level to ocean floor in the most challenging of maritime environments. We are a reliable supplier of innovative and efficient equipment, vessels and services for the offshore, dredging and wet mining markets.
With a history steeped in Dutch shipbuilding since the mid-17th Century, we have in-depth knowledge and expertise of engineering and manufacturing high-performance integrated vessels and equipment, and providing sustainable services. With our commitment to technological innovation we strive to continuously meet the specific needs of each customer in a rapidly evolving world.
As an employer we pride ourselves in providing a challenging, diverse and development focused working environment. Besides a very generous benefits package we also equip our employees with excellent tooling.
Are you interested in the above position and want to become a member of the Royal IHC team? Please apply directly! For more information about the role, Royal IHC or the application process, please visit royalihc.com/careers or call our recruitment department on +31 (0) 88-015-4444.
Please note that an online assessment can be part of the recruitment process.
Royal IHC does not approve of any commercial, contractor and agency acquisition via this job posting. Proposing candidates without explicit invitation to do so is not appreciate and will not be considered by Royal IHC and its affiliates. No commercial use of this advertisement is permitted.