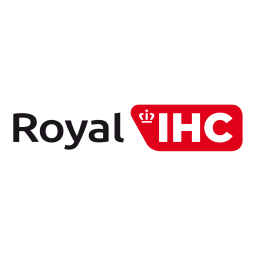 Royal IHC
Senior Integration Engineer E&A
Expert at integrating main systems on vessels, problem solver, outstanding communicator, flexible to travel. Feels like we are describing you? Then maybe you are the latest addition to our Shipbuilding Engineering department as Senior Integration Engineer E&A!

As Senior Integration Engineer E&A you will work in Royal IHC's Shipbuilding Engineering department, where we produce complex, custom-built and standard offshore and dredging vessels. You will join a team that consist of an E&A System Architect, an E&A team lead besides other members of several disciplines, such as naval, machinery and piping, mission equipment, etc. Your main location will be our offices in Kinderdijk and Krimpen a/d Ijssel, but you'll also be traveling frequently to other locations within The Netherlands.

You will be responsible for:
The integration of main systems on our vessels

The specifications and demarcations of electrical systems

Delivering projects in time, of specified quality and in budget

Taking care of generated documents, verifying delivered documents, identifying imperfections and escalating significant bottlenecks in a timely way

Attendance of FATs

Job requirements:

To be eligible for the role of Senior Integration Engineer E&A, you must have the following:
At least 3-5 years of experience in a similar function within the shipbuilding industry

Higher educational background

Substantial knowledge of generators, e-motors, power systems, mid-voltage/low-voltage

Up to date knowledge of relevant regulations (Lloyds, BV, etc.)

Courageous communicator - the ability to work efficiently and Smoothly in a complex, international work environment

The motivation to learn Dutch in case you don't speak it yet

The willingness to travel to our different locations, across The Netherlands
To be eligible for this position you must have an EU work visa.
Meer vacatures van Royal IHC
Geplaatst:
1 maand geleden
Royal IHC is looking for a HR Business Partner.
Geplaatst:
1 maand geleden
Mechanical Lay-out Engineer
Geplaatst:
1 maand geleden
Coordinator Manufacturing & Testing
Geplaatst:
1 maand geleden
Geplaatst:
1 maand geleden
Technical support officer
Geplaatst:
1 maand geleden
Vertalen van ontwerp- en overzichtstekeningen naar werktekeningen tbv productie. Zorgen het producti...