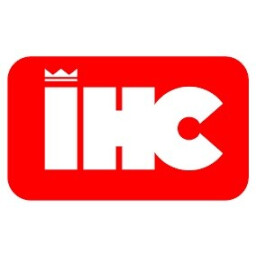 Royal IHC
SHEQ Engineer
Royal IHC's Shipbuilding SHEQ team in our Kinderdijk HQ location is looking for an experienced SHEQ Engineer - someone who is not just experienced in implementing ISO 9001 processes, but someone who is proactive, process and results oriented, strives to reach reasonable compromises and is handy with MS Sharepoint.
Does this sound like your new challenge? Don't hesitate, we are looking forward to hearing from you!
You will
Support the development, implementation and improvement of the Quality Management System
Support multi-site ISO 9001:2015 certification, in liaison with our corporate SHEQ department
Prepare and review documentation, training materials, execute internal and supplier quality system audits
Collect and analyze quality related data and inputs for Management Review
You have
A completed diploma from a higher educational institution, preferably with a specialization in Quality Management
Deep knowledge and experience in implementing ISO 9001, preferably a Lead Auditor certificate
A neck for handling IT applications, such as Ms Office package, Visio and Sharepoint
An emphatic attitude, you strive for reaching compromise, you listen and make decisions based on gained input
The ability to navigate complex situations, to educate others and to manage stakeholders from all hierarchical levels
The following language skills: native level Dutch and professional English
Meer vacatures van Royal IHC
Are you ready to Kick-start your career? Apply now!
Geplaatst:
1 dagen geleden
Do you want to make a contribution to our engineering projects?
Geplaatst:
1 dagen geleden
Geplaatst:
10 dagen geleden
Do you have a couple of years experience with mechanical engineering and are you looking for more re...
Geplaatst:
10 dagen geleden
Are you all about optimizing designs with FEA modelling?
Geplaatst:
16 dagen geleden
Heb jij ervaring met operationele inkoop en techniek?