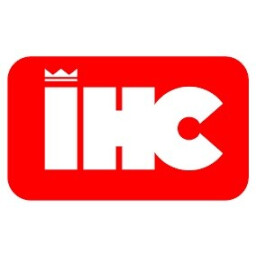 Royal IHC
Shipping Teamlead
Are you service-minded? Do you want to play your part in the delivery of spares and top-end equipment to the world's most renowned technical organizations? Do you have experience in international logistics? If so, then we are looking for you as Shipping Teamlead.
As the Shipping Teamlead you will be part of the Shipping team. This team is a key part of the Central Logistics Center providing logistics services IHC wide.
As Shipping Teamlead you will be working closely with Warehousing, Purchasing and Order Management departments and the (internal) clients, as well as external logistics providers. Within this, you will maximize team performance and implement process improvements alongside your daily work duties. In addition to taking part in executing the operations you will be responsible for:
Coordinating day to day operations of the shipping department;
Ensuring all deliveries are handled in a timely, efficient and correct manner;
Identifying operational issues, potential problems and opportunities;
Being the first point of contact for internal stakeholders as required;
Problem-solving with regards to deliveries;
Enabling and empowering the (senior) team members;
Organize and chair team meetings;
Prepare monthly KPI reporting;
Various HR related tasks (hour registration, vacation planning, performance reviews).
To be eligible for the position of Shipping Teamlead, you must have:
Higher vocational level education (HBO) with up to three years' experience or secondary vocational level (MBO) with five years or more experience in logistics
Specialist knowledge of international transport, (complex) project shipments, related documents, customs procedures, formalities and legal requirements
Problem-solving skills and a proactive attitude
The ability to define priorities and take a helicopter view
Excellent teamwork skills, and a hands-on mentality
Excellent communication skills in English and Dutch, both verbal and written.
An EU work visa
An online assessment can be part of the screening procedure.
Meer vacatures van Royal IHC
As an AR/VR developer, you will join the Software Engineering department at IHC Systems.
Does electrotechnical work relating to propulsion systems on newly built dredging and offshore vesse...
Geplaatst:
1 dagen geleden
Do you have experience as an Instrument Engineeer in Oil & Gas?
Geplaatst:
1 dagen geleden
Geplaatst:
3 dagen geleden
Are you a project purchaser with experience within a technical environment?
Geplaatst:
3 dagen geleden