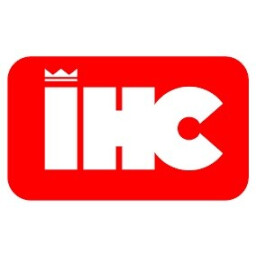 Royal IHC
Tactical Purchaser Category Construction
Do you have experience in tactical purchasing combined with a technical bachelor degree? And would you like to be part of a team which is constantly looking for improvement in their purchasing processes and suppliers? Then do contact us!
As Tactical Purchaser, you will manage supply chain partners and push for continuous improvement of their performance (price, quality and delivery reliability) with relation to all construction procurement activities within IHC. You will select and monitor suppliers, as well as negotiating contracts. For this role it's important to have a solid technical background to understand the decision/selection process of our suppliers and the improvement projects you're working on.
As a Tactical Purchaser, you will work within the category Construction and be responsible for:
exploration and maintaining the supplier market in terms of (new) product supplier combinations, delivery- and quality performance, including follow up of initiated improvement programs
preparing and executing benchmark activities in close cooperation with product managers
selecting suppliers and enabling the continuous improvement of the supply chain
monitoring supplier performance, and drawing up contracts and frameworks in cooperation with the Category Manager and our Legal department
reviewing technical specifications and drawings
advising engineering and estimation on budgets (in pre-project phase)
making proposals to optimize the procurement process
all procurement activities that help to deliver the project within OSBIT
preparing spend analysis reports
monitor and report market- and price developments within the category
safeguarding OSBIT, pro-actively preventing potential delivery delays
To be eligible for this position, you must have the following:
a higher vocational education in a technical/commercial field, such as maritime engineering or technical management (preferably supplemented with NEVI 1 and 2 certification)
At Least five years of procurement experience in the manufacturing and/or maritime industry
demonstrable experience with construction, machining and assembly
excellent negotiation skills
knowledge of procurement procedures and order processing in an international industry
commercial awareness and be used to working in an engineering-focused, project- and product based organization
an excellent command of Dutch and English, both written and verbal
a team player mentality, a proactive approach and be stress resistant be willing to travel abroad occasionally
Meer vacatures van Royal IHC
As an AR/VR developer, you will join the Software Engineering department at IHC Systems.
Does electrotechnical work relating to propulsion systems on newly built dredging and offshore vesse...
Geplaatst:
1 dagen geleden
Do you have experience as an Instrument Engineeer in Oil & Gas?
Geplaatst:
1 dagen geleden
Geplaatst:
3 dagen geleden
Are you a project purchaser with experience within a technical environment?
Geplaatst:
3 dagen geleden