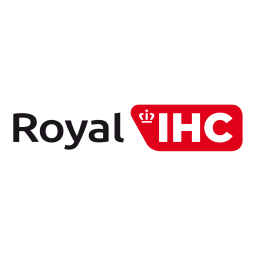 Royal IHC
Technical Project Engineer
At IHC Mining we are looking for a Technical Project Engineer who gets energy from being the central player in a project, is able to switch between activities and gets the job done. Are you that team player that keeps the overview? Can you prioritise and take others along in a project? And are you driven to make the project a success by combining your technical background with the desire to deliver the best products? Then we would like to get in touch!
As Technical Project Engineer, you will be leading the project of your scope. This means setting up the complete process from start to finish - from writing a project plan to the successful completion of the project. You act as a first contact for all involved (internal and external) parties. Planning, organising and coordinating resources and budget in close cooperation with colleagues from different departments is part of the day-to-day activities. Until project completion you manage risks, monitor and report on progress of the project plan. You will mostly work on mining projects, but sometimes you will be responsible for the mining scope within a broader project. You are responsible for the technical aspects within the project.
At IHC Mining we work with nearly 80 full-time mining colleagues located around the world. We have a very internationally oriented team, with colleagues located in Australia, South Africa, and Latin America. The team members are dedicated and enthusiastic professionals and highly committed to technological innovation. You will work from our head-office located in Kinderdijk. Working partly from home is also possible, for now and in the foreseeing future.

Important responsibilities in the role of Technical Project Engineer are:
Lead the project team and collectively reach successful completion of the project

Set-up the project team in close consultation with the Manager Engineering

Identify, analyse and discuss requirements for the project and define scope and objectives with (internal) stakeholders

Signal possible bottlenecks and speak up to the management, so issues can be prevented, both on technical execution as product quality

In charge of the purchase of the correct parts and materials in close cooperation with Procurement and Logistics

Keep track of the construction, assembling and quality checks with Quality Assessment/Quality Control

From our new colleague we expect:
A technical education (Bachelor or Master degree) combined with several years (1-3 years) of relevant experience in a similar role

A pro-active and easy-going nature and ability to adapt to change

An innovative mind-set

Excellent communication skills; fluent in English (verbal and written) and at least moderate understanding of Dutch language

Knowledge of, or willingness to learn, the 3D engineering software package Solid Edge

Please note that only candidates with valid EU work permit will be considered as viable candidates. An online assessment and screening can be part of the recruitment process.