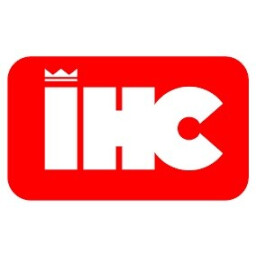 Royal IHC
Technical Support Engineer
As the Technical Support Engineer you will be responsible for carrying out 2nd line engineering support within the IHC Systems Service department. The colleagues from 1st line support will handle the more generic questions and problems, when it becomes complicated they will contact you, the specialist.
You will analyze service calls relating to our in-house systems and products, including PLC, SCADA, DigiSys and PC networks.
After analyzing the problem you will create solutions and make sure the new or revised software is tested before it will be used.
Basically you are the Project manager of small projects that need to be solved under high pressure and during the entire " project" ( analyzing the call, proposing solutions, testing and installing) you will be responsible and focal point of contact for our client
This role is generally executed at our office in Sliedrecht and occasionally on board dredging vessels, this can be on a yard in the Netherlands or occasionally be abroad.

To be eligible for the position, you must have:
a technical bachelor degree level and an affinity for automation
the ability to act as an ambassador for our company with our customers
excellent communication skills in English and Dutch, verbal and written
the ability to be creative in proposing solutions
a VCA-VOL certificate
only candidates with valid EU work visa will be considered as viable candidates
Meer vacatures van Royal IHC
Geplaatst:
5 dagen geleden
Are you looking forward to be part of our team for maritime defence related projects? Then Royal IHC...
Geplaatst:
10 dagen geleden
Manager Production Vessel Conversion
Geplaatst:
10 dagen geleden
Team Lead QA/QC Royal IHC
Geplaatst:
12 dagen geleden
Werkvoorbereider/ Production Engineer Vessel Conversion
Geplaatst:
16 dagen geleden
Heb jij ervaring als werkvoorbereider in de maritieme sector?
Geplaatst:
18 dagen geleden