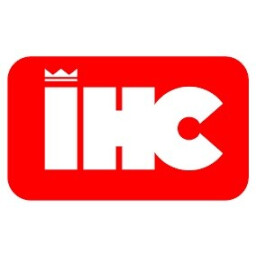 Royal IHC
Unity3D Developer AR/VR applications
As an AR/VR developer, you will join the Software Engineering department at IHC Systems. As IHC Systems we engineer Automation Systems for our vessels, including sensors, bridge control desks, PLC's and monitoring and control software.
Our department is responsible for engineering mainly dredging related monitoring and control software. As technology innovator we are always exploring new technologies for possible future applications. So we are currently creating new applications with Augmented- and Virtual Reality (AR/VR). For this purpose we have an interesting challenge for a AR/VR developer. Are you a creative software developer with a passion for new technologies like AR and VR, please respond to this position to meet each other and discover what is possible.
To be eligible for this role, you must have the following:
At least a higher vocational education (HBO)
at least 1 year experience in a programming language e.g. C#
at least 1 year experience with Unity3D
enthusiasm for new technology the ability to plan your own work and liaise with colleagues at all levels
experience with AR and/or VR
Meer vacatures van Royal IHC
Geplaatst:
15 dagen geleden
Heb jij ervaring met operationele inkoop en techniek?
Geplaatst:
15 dagen geleden
Are you our new Research & Developer? Apply now!
Geplaatst:
19 dagen geleden
Can you manage complex engineering problems and lead a team of engineers and designers?
Geplaatst:
20 dagen geleden
Do you have mechanical and construction experience as supervisor in complex shipbuilding projects?
Geplaatst:
22 dagen geleden
o you like to write software that for example: - moves a lot of steel from our equipment and posi...
Geplaatst:
29 dagen geleden
Does electrotechnical work relating to propulsion systems on newly built dredging and offshore vesse...