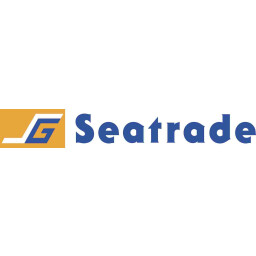 Seatrade Groningen BV
Container support desk operator
With a history of 70 years, Seatrade Groningen BV is one of the oldest and largest shipping companies in the Netherlands. Originally concentrating on refrigerated cargo trade, Seatrade has expanded its ship owning and management activities into a variety of trades. An ambitious team of 65 employees carries out the daily management (commercial and technical) activities, contributing to an efficient fleet operation, whilst giving optimum customer service. Seatrade is certified according to ISO 9001:2015 and ISM, complying with the highest quality standards in the industry.
Currently we are looking for a:
Container support desk operator

We are looking for an efficient and hands on colleague, who thinks in solutions!

The Position
The main objectives of the Container Department are to optimize the logistic container process in quality, costs and service. From a commercial point of view the Container Department will support the organization to maximize income at the lowest possible logistic cost.
You will be responsible to maintain and update voyage and container data and schedules in our voyage and container software (Axapta). The Container support desk operator is part of the operational support desk and the container management & control department. You will have a supporting responsibility in various internal processes like container management, voyage accounting and support the international agency network. You will be an all round team member with administrative, financial and operational tasks. We are looking for an efficient and hands on colleague, who thinks in solutions!
The requirements
-MBO+ or higher preferably in the Administrative/Commercial field
- Experience in a similar function or Maritime industry is advantageous
=Able to think on process level
- Good command of the English language
- Proven organizational skills and the knowledge how to prioritize and work accurately
-Team player who combines precision with perfection
-Open minded and strong focus on improvements
-Good computer and communication skills, knowledge of Microsoft Dynamics is a plus
-Applicants must have the right to work in the Netherlands
-Able to work in compliance with our Seatrade Standards
The perspective
-An all-round position within an international maritime environment with a market leader operating commercially and technically various liner services and a large fleet of vessels and containers.
-An attractive remuneration package including a good pension scheme.
-Position for 40 hours per week, temporary contract with the prospect of a permanent contract.
If your personal profile meets our requirements, please send your CV and application letter to: Seatrade Groningen HR department, e-mail address: [email protected] Website: www.seatrade.nl