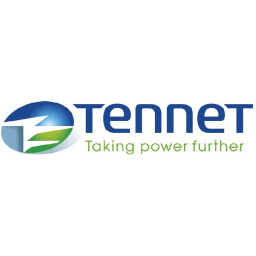 TenneT
Asset Manager Platform
As Asset Manager Platform you are responsible for the technical lifecycle management of the Dutch 700MW HVAC Platforms. This by creating and optimizing technical specification and prescribing O&M strategies together with a team of experts. Currently the first two platforms are being constructed. You will act as internal client towards the realisation project team and will review changes and verify the design. In addition you are seen as the technical expert and will provide technical assistance if required. You will also contribute in the preparation of a smooth handover from the project to the operation and maintenance organisation. The next two platforms are being tendered according an approved standard concept. You will participate in the tender team and are responsible for the technical specifications and clarifications in the tender process.In the future an additional three platforms are expected. You will continuously look for optimizations of the current design and technical specifications and prepare effective maintenance strategies.
Tasks and responsibilities include:
* Improve, develop and draft technical specifications for the offshore substations/platforms and support the application of these specifications inside and outside TenneT; ensure the standard platform concept design is maintained throughout all projects.
* Act as expert and actively contribute as knowledge carrier;
* Describe, with regards to product quality, the requirement to be used in the contractor preselection procedures; 
* Participate in tender processes. Explain our specifications to, check the offers from and discuss/negotiate with possible contractors. Assist the purchasing department in selecting the best possible contractor;
* Ensure the quality of delivered products from contractors, together with the internal project team responsible for the platform construction, is in compliance with the specifications. Secure the quality of our assets with regard of the expected life cycle;
* Advise on the technical solutions during the project realization phase, and check the proposed solutions on quality (management of change);* You have a master degree in Mechanical/Offshore Engineering or a comparable discipline.
* You have extensive knowledge and experience in designing and developing specifications for offshore platforms. You have knowledge on platform construction, auxiliary systems and safety rules for platforms.
* You have a wide experience in platform developments, gained in Oil and Gas or in E industries.
* You are cost conscious and widely employable.
* Ability to grasp new concepts quickly and to become acquainted with a range of topics.
* You have good communication and negotiation skills and are able to organize and schedule activities well. 
* You show initiative, you are persuasive, sensitive, aware of your stakeholders and capable of balanced judgment.
* You have experience with ISO 55000 and with Requirement/ Systems Engineering.
* You are dynamic, enthusiastic, intrinsically motivated, you take your responsibility.
* You are fluent in Dutch and English, both verbally and in writing.
* Willingness to travel.TenneT offers a high profile and responsible position within an interesting and dynamic international working environment. Next to that we have good salary structure (up to max EUR 7150 gross per month) and an excellent benefits package (40 days leave, 8% holiday allowance, 6% end of year bonus, EUR 60,- gross per month for medical insurance and good pension scheme). Last but certainly not least, we also offer good training and development possibilities.
Duty station for this position is Arnhem
At entry, TenneT performs a Pre-Employment Screening.
TenneT is Europe's first cross-border grid operator for electricity. With approximately 22,000 kilometers of (extra) high-voltage lines and 41 million end-users in the Netherlands and Germany, we rank among the top five grid operators in Europe. Our focus is to develop a North-West European energy market, to integrate renewable energy, and to optimize our safety performance. Safety is a core value of TenneT. We set high standards, for our employees as well as our contractors. Taking power further.
As a result of the Energieakkoord, setting targets and intentions for the transition to a more renewable energy supply, offshore wind developments have taken a prominent position within TenneT in the Netherlands. Technical concepts (e.g. standard platforms) are developed, the realization phase for the first offshore grid connections have started, while the preparation for the another two HVAC offshore grid connections (design, spatial, permits, procurement) and future HVDC grid connections is ongoing.
The Asset Management Offshore department (AMO) is responsible for the grid connection development, the design and standardization, the O&M strategy, the technical framework-setting and the asset specifications for the offshore grid development in the Netherlands and Germany. This includes the X-Win projects in Germany, the AC offshore wind connections in the Netherlands, the offshore interconnectors, and the future HVDC offshore development on the North Sea.
Meer vacatures van TenneT
Geplaatst:
6 dagen geleden
Interim RDS-PP Advisor - Hollandse Kust Zuid (Contractor)
Geplaatst:
7 dagen geleden
Geplaatst:
13 dagen geleden
Geplaatst:
13 dagen geleden
Geplaatst:
19 dagen geleden
As technologist, and as part of Asset Management, you are responsible to give technical direction to...