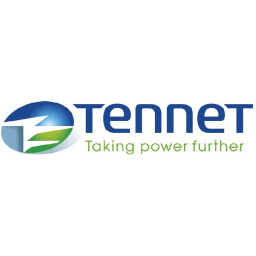 TenneT
Interim Lead Engineer land station
Scope of work:
Start: asap
Duration: 12 month with view for extension
Hours a week: 40hrs a week
Location: head office Arnhem / project location Wijk aan Zee
Pay rolling and contracting will go through our third party agent. 
Main tasks & responsibilities:
• monitoring / testing the engineering work in accordance with the scope and within the constraints defined by the client;
• writing technical specifications and work packages, monitoring technical compliance and reviewing calculations, drawings, reports and third party analysis.Candidate Profile:
• Bachelor or  Master Elektrotechniek / Energietechniek;
• You have a minimal  of 5 years of experience in High Voltage (≥ 110kV), land stations and HV cables (≥ 110kV);
• You are aware of the principles, rules and regulations within High Voltage;
• Excellent communication skills and experience in project based working;
• You have a helicopter view and can work well under pressure;
• You have strong analytical and management skills;
• As a team player you are pro-active, result driven, encouraging professionals and capable of keeping the team together;
• You enjoy reviewing and coordinating work;
• Willing to travel;
• Fluently in Dutch and English (spoken and written).What can you expect from TenneT?
TenneT is a solid stable employer that shows high growth, performing a crucial role in society. A company with one of the biggest investment programs in the country and relations with a wide range of institutions. Within TenneT, Offshore Wind is one of the most revolutionary developments with an attractive long term outlook. TenneT is globally a top offshore grid developer, being the biggest investor in the German energy transition. We offer a responsible position within one of the most dynamic settings in the energy sector in a fascinating and dynamic international working environment.
An assessment can be part of the application procedure.
At entry, TenneT performs a Pre-Employment Screening.
TenneT is Europe's first cross-border grid operator for electricity. With approximately 21,000 kilometres of (extra) high-voltage lines and 41 million end-users in the Netherlands and Germany, we rank among the top five grid operators in Europe. Our focus is to develop a North-West European energy market, to integrate renewable energy, and to optimize our safety performance. Safety is a core value of TenneT. We set high standards, for our employees as well as our contractors. Taking power further.
Offshore NL
In September 2013, over 40 parties in The Netherlands agreed on the Energieakkoord, setting targets and intentions for the transition to a more renewable energy supply. This agreement also sets targets for offshore wind development. In June 2014 the Dutch government confirmed the decision for an offshore grid. The decision to realize 3500 MW of offshore wind energy has been taken in the law 'Wind op Zee" and TenneT has been appointed as the offshore grid operator. The technical concept (eg. standard platforms) has been developed and the realisation of the first projects (Borssele Alpha and Beta) is ongoing. Since this year the first Dutch offshore substation, Borssele Alpha, is operational, with 4 additional offshore substations following from 2020 through 2023. Earlier this year, the Dutch government announced another 7GW of offshore wind capacity to be realized by 2030. The 'Offshore NL' department (NLO) is responsible to initiate, prepare and realize the connections of the offshore wind farms in the Dutch part of the North Sea. A great opportunity for people who are willing and able to work and build in a dynamic and innovative environment.
Meer vacatures van TenneT
Geplaatst:
1 dagen geleden
Geplaatst:
7 dagen geleden
Interim RDS-PP Advisor - Hollandse Kust Zuid (Contractor)
Geplaatst:
8 dagen geleden
Geplaatst:
14 dagen geleden
Geplaatst:
14 dagen geleden
Geplaatst:
20 dagen geleden
As technologist, and as part of Asset Management, you are responsible to give technical direction to...