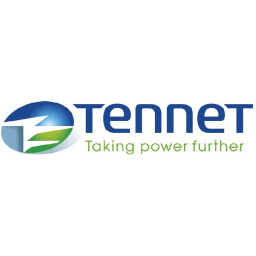 TenneT
Project Lead Offshore Cable
As a (Senior) Project Lead Offshore Cables it is your challenge to lead this international, large and complex multi-million project, steering several offshore cable contracts amongst which the Offshore Cables (to be awarded Q1-2022), HDD through the Sea Defence and land routes and the UXO consultancy, identification and clearance campaign. Initially you are responsle for the setting-up and leading the tenders for the design, manufacturing, installation for the offshore and onshore cable systems for the two the offshore grid connection projects Hollandse Kust Hollandse Kust (west) Beta and Ten Noorden van den Waddeneilanden. After the contract award in 2022 you are responsible for the design, manufacturing, installation, testing and as built of the offshore and onshore cable systems for either the project Hollandse Kust Hollandse Kust (west) Beta (operational in 2026) or the project Ten Noorden van de Waddeneilanden (Operational in 2027).
In this position you report directly to the Overall Project Management of the project. You are member of the core team of the project and work closely together with the other project leads (Technaicl Engineering, Platform and Land Station). In the team you contribute to the entire system integration of the grid connection in a safe way, with the quality agreed, within planning and  budget. 
Main responsibilities:
• Tender and contract management and successful completion of the offshore cable contracts. Managing the design, route engineering, production, installation, commissioning and hand over according to specifications. 
• Managing the team (>5 persons) of Offshore Cables in the project, consisting of project leads, cable engineers, contract manager, site representatives, permit manager and several disciplines in the area of project support. 
• Managing interface points between Offshore Cable contracts and with the other contracts in the project, amongst which the platform and the land station.
• Align with relevant stakeholders, timely obtaining permits.
• Responsible for compliance with requirements and goals set for SHE, QA, time and risk performance and contribute actively to a safe working environment for yourself, your colleagues and contractors;
• Responsible for primary risk management as part of day-to-day job;
• Responsible for compliance with regulatory guidelines and the framework of TenneT's corporate manuals and guidelines;
• Areas of work: on- and offshore cable installation, dredging, site preparations, UXO survey and ID&C, crossing protection, cable protection, cable burial and all other required to fulfill the goals of the project;
• Responsible to align with experts and teams within TenneT Offshore and various other departments within TenneT and taking into account lessons learned from other large projects;
• Monitoring and evaluation of phase to phase progress focussing on documenting and communicating about 'lessons learned' so future projects can benefit;
• Contribute to high quality project plans, progress and exception reports, decision documents, evaluations and implementing Project Steering Group (PSG) decisions;• A proven trackrecord and at least 10+ years of experience in project management of complex projects. Offshore sector experience is preferred.
• A great reputation in contract and projectmanagement skills, preferable in a multi lot contract set up. Experience in FIDIC (yellow) is a an advantage. 
• You can demonstrate a technical background, e.g. in the field of offshore  engineering, cable or electrical engineering, and have a Bachelor degree in a relevant (technical) area. 
• In this position stakeholder management skills are  important: A strong background in steering a team in a motivating way, a great feeling for organising your scope, and  the natural ability to liaise in an effective way with all relevant internal and external stakeholders to bridge (conflicting) interests.
• Strong leadership, courage and ownership for reaching the results within your scope.
• Excellent communication in Dutch and English, both verbally and writing.
• High level of assertiveness, initiative and independence.
• Ability to grasp new concepts quickly and to become acquainted with a range of topics.
• You have excellent communication and negotiation skills and are able to organize and schedule activities well.
• You show initiative, you are persuasive, sensitive, aware of your stakeholders and capable of balanced judgment.
• You are dynamic, enthusiastic, intrinsically motivated, you take your responsibility and ownership (committed).
• You have no 'nine to five-mentality'.TenneT offers a challenging and responsible function within an innovative and dynamic international working environment. We offer a competitive salary package  with excellent secondary benefits (salaryrange between EUR 6.000- EUR 9.000 gross per month, bonus, contribution to healthcare insurance, good pension scheme) as well as good training and development possibilities. Duty station for this function is Arnhem, location Rijnpoort.
An assessment can be part of the application procedure.
At entry, TenneT performs a Pre-Employment Screening
TenneT is Europe's first cross-border grid operator for electricity. With approximately 23,000 kilometers of (extra) high-voltage lines and 42 million end-users in the Netherlands and Germany, we rank among the top five grid operators in Europe. Our focus is to develop a North-West European energy market, to integrate renewable energy, and to optimize our safety performance. Safety is a core value of TenneT. We set high standards, for our employees as well as our contractors. Taking power further. TenneT is a certified Top Employer, which means that we are demonstrably committed to creating the best working environment for our employees.
Meer vacatures van TenneT
Geplaatst:
6 dagen geleden
Interim RDS-PP Advisor - Hollandse Kust Zuid (Contractor)
Geplaatst:
7 dagen geleden
Geplaatst:
13 dagen geleden
Geplaatst:
13 dagen geleden
Geplaatst:
19 dagen geleden
As technologist, and as part of Asset Management, you are responsible to give technical direction to...