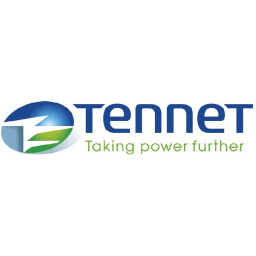 TenneT
Project Manager Offshore Platform
IJmuiden Ver is one of the designated wind farm areas under the Dutch offshore wind road map 2030. With a capacity of 4 GW (2x 2GW) and a distance to shore of approximately 80 km, it is currently the largest foreseen Dutch wind farm zone, and the furthest from shore.

Your main tasks will be:
Project management for FEED, tendering, manufacturing and installation of offshore platform to facilitate connection of the IJmuiden Ver offshore windfarms.
Performing effective contract management of the contract, including management of changes.
Setting up contractual interface, further work out and manage procurement strategy and managing interface of HVDC, Platform, Cable and Landstation in cooperation with other project leads.
To support the offshore platform project from tendering and detailed planning through implementation to final commissioning.
Setting up and managing a dedicated project team, closely cooperating with other project leads in the team.
To co-ordinate/ communicate with suppliers and official bodies, including interface management with the Offshore Wind Farms.
To ensure compliance with deadlines, costs, quality, HSE guidelines and documentation requirements.
Prepare (possible) project management set up of Wind Connector and integration in current project structure of IJmuiden Ver.
Areas of work: offshore (transformer) platforms, off- and onshore auxiliary systems, commissioning and certification of offshore installations.
Contribution to standardisation of project management approach and optimisation of synergies between projects.
What do we expect from you?
Master or Bachelor degree in Naval Engineering or Mechanical Engineering or a comparable technical discipline
At least 10+ years of experience in key positions in complex projects, preferable in offshore engineering and –construction. Experience with auxiliary systems, offshore legislation, cost of ownership aspects, certification and commissioning of large offshore installations advantageous
experience with interface management preferable in a multi lot contract set up.
Commercial antenna
Personal skills are extremely important for this role: you have great analytic skills, can abstract complex matters to the essence of what is required, can steer and coach a team in a motivating way, have a great feeling for organising complex processes, and have the natural ability to liaise in an effective way with all relevant internal and external stakeholders to bridge (conflicting) interests.
You show strong leadership, courage and ownership for reaching the results within your scope.
You have excellent communication in Dutch and English,.
Physical fitness and willingness to frequent travel potentially to construction sites in the Far East.
What can you expect?
TenneT is a solid stable employer that shows high growth, performing a crucial role in society. A company with one of the biggest investment programs in the country and relations with a wide range of institutions. Within TenneT, Offshore Wind is one of the most revolutionary developments with an attractive long term outlook. TenneT is globally a top offshore grid developer, being the biggest investor in the German energy transition. We offer a responsible position within one of the most dynamic settings in the energy sector in a fascinating and dynamic international working environment. You will receive a competitive salary package (salary range up to EUR 9.000 gross per month) and excellent secondary benefits (up to 15% bonus, contribution to healthcare insurance, good pension scheme)
Duty station for this position is Arnhem.
An assessment can be part of the application procedure.
At entry, TenneT performs a Pre-Employment Screening.
About TenneT
TenneT is Europe's first cross-border grid operator for electricity. With approximately 23,000 kilometers of (extra) high-voltage lines and 42 million end-users in the Netherlands and Germany, we rank among the top five grid operators in Europe. Our focus is to develop a North-West European energy market, to integrate renewable energy, and to optimize our safety performance. Safety is a core value of TenneT. We set high standards, for our employees as well as our contractors. Taking power further. TenneT is a certified Top Employer, which means that we are demonstrably committed to creating the best working environment for our employees.
In September 2013, over 40 parties in The Netherlands agreed on the 'Energie akkoord', setting targets and intentions for the transition to a more renewable energy supply. Based on this agreement the decision to realize 3.500 MW of offshore wind energy has been taken and TenneT has been appointed as offshore grid operator. Various projects are in the construction phase and the preparation for the other projects (spatial, permits, procurement) is ongoing. On top of this, the government published recently a roadmap aiming for another 7.000 MW up to 2030. A roll-out strategy is being prepared for the medium term, including the IJmuiden Ver (DC) project: a 4 GW submarine HVDC connection from offshore wind-farms in the North sea to the Dutch electricity grid. Until end of 2018 the plans for the connection has been further developed where after in 2019 the project has started.
Meer vacatures van TenneT
Geplaatst:
14 dagen geleden
As a (Senior) Project Lead Offshore Cables it is your challenge to lead this international, large a...
Geplaatst:
1 maand geleden
The aim of quality management is to support the HKN/HKWa project in order to ensure that the require...