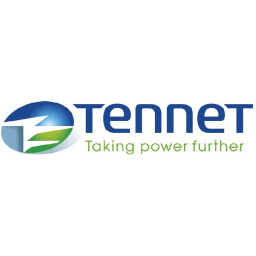 TenneT
Quality Manager Offshore
The aim of quality management is to support the HKN/HKWa project in order to ensure that the requirements of the project and contract are met with regard to system, process and product quality. 
The HKN/HKWa project is at the starting point for construction as all major contracts will be awarded in Q1 2020. In the construction phase of the project, the position concerns mainly the monitoring of the quality of the management system, the procedures and the products of the contractors and their subcontractors to determine deviations / defects to the contractually agreed qualities at an early stage, in alignment with the contract management team. This includes among others: periodical quality management meetings, initiation and follow up of  contractor audits, monitoring (the effectiveness) of corrective actions, and monitoring the (results of) tests and inspections of the contractors. The monitoring and inspection of individual grades and measurements (e.g. welding, paint inspections) is a task of the Project Leads and the Site Teams (Quality Inspectors and Engineers). Additionally, the quality manager is responsible for the quality management and assurance within the project team, e.g. for the structure and implementation of the Work Breakdown Structure, work package descriptions, plans, lessons learned, etc. 
Tasks and responsibilities include:
• Professional leadership of the tasks in quality management within HKN/ HKWa;
• Monitoring the quality of the project specific quality plans in cooperation with the Technical Groups and the Overall Project Lead/Financial Project Lead;
• Planning, organizing and performing  contractors audits (system, process, product);
• Participate in setting up a NLO-wide internal audit planning and execute the audits to which you are assigned to;
• Attending meetings in which quality-related issues and reporting are discussed in consultation with the contractor;
• Monitoring of the quality gates during the project duration in consultation with the OPL/FPL;
• Support for the set-up, review, approval and implementation of project-specific quality procedures and standards, testing and monitoring programs, QA checklists and QA documentation;
• Writing QM-relevant correspondence.• You have preferably a Master degree in a relevant area and specialized training in Quality management and project management (knowledge of P3M3);
• You are an experienced and hands-on quality manager;
• You are an experienced auditor (Certified lead auditor ISO 9001 is a plus);
• Experience with large and complex construction projects, preferably in oil & gas, energy or offshore (wind);
• You have experience with working in an international environment;
• You have the ability to influence and to facilitate the development and implementation of goals, objectives and plans;
• You are able to define goals and plans in a practical manner and to bring these into execution; 
• You are able to communicate on all levels and are able to build bridges and convince people;
• You possess strong leadership qualities, team worker, self-starter and organizational skills;
• You are a strong communicator, both verbally and written; language skills are excellent in English and in Dutch.TenneT offers a challenging and responsible function within an innovative and dynamic international working environment. We offer a competitive salary package (job level 9 CAO TSO) with excellent secondary benefits (6% end of year bonus, EUR 60,- gross health insurance allowance, good pension scheme) as well as good training and development possibilities. Duty station for this position is Arnhem.
An assessment can be part of the application procedure.
At entry, TenneT performs a Pre-Employment Screening.
TenneT is Europe's first cross-border grid operator for electricity. With approximately 24,000 kilometres of (extra) high-voltage lines and 42 million end-users in the Netherlands and Germany, we rank among the top five grid operators in Europe. Our focus is to develop a North-West European energy market, to integrate renewable energy, and to optimize our safety performance. Safety is a core value of TenneT. We set high standards, for our employees as well as our contractors. Taking power further.
Offshore NL
In September 2013, over 40 parties in The Netherlands agreed on the Energieakkoord, setting targets and intentions for the transition to a more renewable energy supply. This agreement also sets targets for offshore wind development. In June 2014 the Dutch government confirmed the decision for an offshore grid. The decision to realize 3500 MW of offshore wind energy has been taken in the law 'Wind op Zee" and TenneT has been appointed as the offshore grid operator. The technical concept (eg. standard platforms) has been developed and the realisation of the first projects (Borssele Alpha and Beta) is ongoing. Since this year the first Dutch offshore substation, Borssele Alpha, is operational, with 4 additional offshore substations following from 2020 through 2023. Earlier this year, the Dutch government announced another 7GW of offshore wind capacity to be realized by 2030. The 'Offshore NL' department (NLO) is responsible to initiate, prepare and realize the connections of the offshore wind farms in the Dutch part of the North Sea. A great opportunity for people who are willing and able to work and build in a dynamic and innovative environment.
Meer vacatures van TenneT
Geplaatst:
6 dagen geleden
Interim RDS-PP Advisor - Hollandse Kust Zuid (Contractor)
Geplaatst:
7 dagen geleden
Geplaatst:
13 dagen geleden
Geplaatst:
13 dagen geleden
Geplaatst:
19 dagen geleden
As technologist, and as part of Asset Management, you are responsible to give technical direction to...