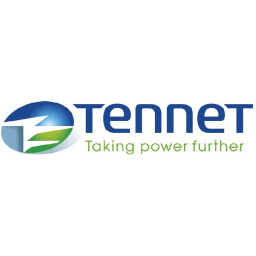 TenneT
Project Engineer Cable design
As Project Engineer Cable Design you are responsible for the realisation and design of the offshore and onshore cable system for the two offshore projects Hollandse Kust West Beta (HKWb) and Ten Noorden van de Waddeneilanden (TNW).
Initially you are responsible for the further engineering of the onshore cable route and setting-up the tenders for the design, manufacturing, installation for the offshore and onshore cable systems for the two the offshore grid connection projects Hollandse Kust  (west) Beta and Ten Noorden van den Waddeneilanden. After the completion of the tenders (2022) your scope is to manage the design, fabrication and commissioning of the 220kV cable systems. Included in the scope are the 220 kV cables from the platforms towards the new transformer land station and the 220kv or 380 kV cables from the transformer land station towards the existing TenneT substation. 
In this role you are a member of the HKWb/TNW cable team, o.a. consisting of a Project Lead Cable, a Sub-Project Lead cable offshore and a Sub-Project Lead cable onshore. You work closely together with the other project leads in the team in order to realise the entire system integration of the grid connection on time. As Sub-project Lead Cable Onshore you are reporting to the Project Lead Cable.
Tasks and responsibilities include:
•Management of the land & sea cable design & commissioning scope;
•Responsible for the validation of contractors technical land and sea cable proposal in accordance with the TenneT technical requirements;
•Involvement in tendering, preparing technical specifications and contracting of the contractors for the land  and offshore cables; 
•Involvement in the interfaces with other contracts (platform, land station and system integration) in close cooperation with the other project leads in the Cable team; 
•Involvement in the cable contracts, ensuring optimal contribution to the project goals and taking into account the department's and TenneT's broader goals;
•Involvement in effective contract management of the land and offshore cable contracts;
•Support the spatial planning & licensing team during further engineering of the cable route; 
•You align with relevant authorities and certifier. You make sure they review the required documentation and you make sure design reviews are organized with them;
•Ensure compliance with requirements and goals set for SHE, time, cost, risk and quality;
•Ensuring project documentation;
•To ensure compliance with regulatory guidelines and the framework of Tennet's corporate manuals and guidelines;
•Contribution to standardisation of project management approach and optimisation of synergies between projects;
•You contribute actively to a safe working environment for yourself, your colleagues and contractors.Candidate profile:
•You have a Bachelor degree in electrical (cable) engineering or a comparable discipline; 
•You have knowledge and experience (5 years +) in electrical  projects and in managing project teams with experts;
•You have proven experience with cable design;
•Ability to grasp new concepts quickly and to become acquainted with a range of topics;
•You have excellent communication and negotiation skills and are able to organize and schedule activities well;
•You show initiative, you are persuasive, sensitive, aware of your stakeholders and capable of balanced judgment;
•You are dynamic, enthusiastic, intrinsically motivated, you take your responsibility and ownership (committed); no 'nine to five-mentality';
•You are able to functionally manage, motivate and give direction to a team of professionals and you are a team player yourself.
•Experience in FIDIC and UAV GC is an advantage;
•Experience with the principles of System Engineering is required; 
•You are fluent in Dutch and English, both verbally and in writing;
•Willingness to travel.TenneT offers a challenging and responsible function within an innovative and dynamic international working environment. We offer a competitive salary package (salary range between EUR 3608 - 7343 gross per month) with excellent secondary benefits (e.g.; 6% end of year bonus, EUR 60,- gross health insurance allowance, good pension scheme) as well as good training and development possibilities. Duty station for this position is Arnhem.
An assessment can be part of the application procedure.
At entry, TenneT performs a Pre-Employment Screening.
TenneT is Europe's first cross-border grid operator for electricity. With approximately 23,000 kilometers of (extra) high-voltage lines and 42 million end-users in the Netherlands and Germany, we rank among the top five grid operators in Europe. Our focus is to develop a North-West European energy market, to integrate renewable energy, and to optimize our safety performance. Safety is a core value of TenneT. We set high standards, for our employees as well as our contractors. Taking power further.
Currently we are searching for a Project Engineer Cable Design for our offshore project Hollandse Kust West Beta & Ten Noorden van den Waddeneilanden
Meer vacatures van TenneT
Geplaatst:
16 dagen geleden
Pay rolling and contracting will go through our third party agent.