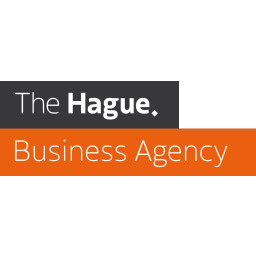 The Hague & Partners
International Business Advisor
Job profile
The Hague has an impressive track record in the energy sector, which goes back to the establishment of Royal Dutch Petroleum Company in 1907. The Hague has become a hub for the planning, execution and coordination of energy rollout on a global scale. This in turn has created a thriving energy cluster where operators, engineers, investors and knowledge institutes all work together. With an up and coming regional network of innovators, facilitators and consortia in the field of digital connectivity, cybersecurity and smart industry, The Hague is ready to continue its role as a breeding ground for new energy concepts towards a low carbon society.
The International Business Advisor New Energy will initially be responsible for the marketing and acquisition activities for the recruitment and retention of foreign companies related to the Energy sector in The Hague metropolitan area.
Your main role will be to develop our client acquisition policy and related activities for generating leads and attracting foreign companies and organisations with the aim of bringing them to The Hague. As part of The Hague & Partners' B2B team, you will also work closely with international business advisors responsible for other sectors and countries as well as with marketing communication staff and colleagues in sales support. Reporting to the Head of Foreign Investments, you will take account of the requirements and wishes of the City of The Hague and other partners and stakeholders.
The International Business Advisor will actively maintain and expand strategic relationships with companies, startups and scaleups. The role will also focus on intermediary parties, including consulates and embassies abroad as well as various institutions and network organisations, such as the partners affiliated to Invest in Holland and the Economic department of The City of The Hague. To this end, you will work closely with colleagues at The Hague & Partners and with external experts.
Requirements:
• Professional and intellectual capacities at academic level.
• Knowledge of the assigned work field, client acquisition and marketing. Being part of an existing and relevant network would be an advantage.
• Excellent oral and written communication skills in English. A good command of Dutch would be an advantage.
• Proficient in maintaining (external) contacts at various levels.
• Independent, decisive, engaging, connective and a true pioneer.
• A flexible attitude as the job entails working outside normal hours and travelling abroad.
Desirable skills and competences:
• Empathic and connective
• Analytical skills
• Commercial skills
• Results-oriented
• Networking skills
What we offer:
• A varied position with room for an ambitious candidate to bring his or her own interpretation to the role.
• An enthusiastic, diverse group of colleagues who share a love for The Hague.
• Appropriate remuneration and fringe benefits (indicative salary between € 3.421,00 and € 4.886,00) in accordance with our labour agreement TH&P.
• Opportunities for further (internal/external) education and training.
Information
For more information, please contact Laurens Kok, Head of Foreign Investments, by telephone on +31 (0)6-83210172.
Application
Please send your cover letter and CV by email to Wendy Lupker, HR Advisor via [email protected] before February 15, 2020.