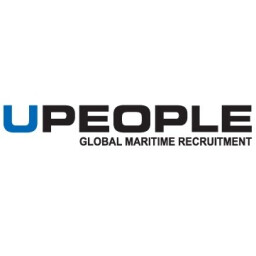 U-People BV
Technical Superintendent (Antwerpen area)

Do you have experience in coordinating major repair projects within the maritime? Are you an enthusiastic Engineer willing to be part of complex offshore projects? Check our new vacancy and contact us directly for more details!
Job description:
In this position, you will be part of the docking team, responsible for prepare and follow up of the dockings for one or two vessels. You will be part of the site team, supported and coached by an experienced Vessel Manager.
Specific duties in this role include:
Supervise operations and monitor vessel condition and ship's staff compliance with management policies, international or local maritime regulations.
Attend to vessel dry docking, repairs and survey when required and determine repair specifications for dry docking and maintenance.
Provide and compile documented reports upon completion of dry docking, including summaries of works performed, operational budgets, and actual expenditures.
Perform budgeting and cost control measures on ship spares and docking requirements.
Who we are looking for:
For this position we are looking for enthusiastic candidates having excellent interpersonal skills and able to communicate at different levels. Additionally, the following requirements should be met:
Having a technical education, Industrial or Civil Engineering or the equivalent by experience.
Good command of English language, both written and spoken. Knowledge of other languages is an asset.
Independent and resourceful. Able to work under pressure to meet deadline.
Ability to travel within short notice as required.
What we offer:
Challenging job within a leading company.
A perfect opportunity to grow and develop your professional career in Belgium.
Great international working environment.
Where you will work: Our client is an international construction company specialized in the execution of large and complex marine infrastructure projects.
Start the recruitment process: Are you the Technical Superintendent that we are looking for? If so, please get in contact with me. You can reach me by calling +316 30 11 12 22 or sending me an e-mail to [email protected]