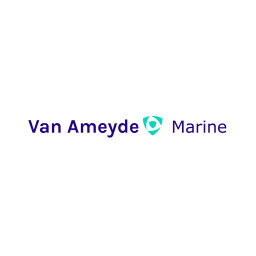 Van Ameyde Marine
Marine Surveyor
We are looking for a Marine Surveyor based in our office in Rotterdam.
As a Marine Surveyor at Van Ameyde Marine you will carry out key surveys and consultancy activities. This will involve damage surveys on various types of commodities, technical surveys as well as loss prevention consultancy, etc.
In case of damage you will investigate the extent and cause of the damage and draw up a report, mostly in the English language.
During the survey, you will discuss the situation with several involved parties, for instance the vessel's crew, shipping company representatives, counter surveyors, repair firms, parties interested in the cargo, etc.
Since the marine world is not a "9 to 5" world, you are required to adopt a flexible approach towards working outside general office hours. This flexible approach does, however, work both ways. Occasionally you may be required to travel abroad.
Being a Marine Surveyor is a challenging, but satisfying and diverse profession.
The ideal candidate must have:
Bachelor's degree in the field of shipping or transport and logistics
Several years' experience on board of seagoing vessels, preferably as a Maritime Officer or Engineer
Experience as a Marine Surveyor is appreciated
Good communication skills
Comprehensive knowledge of the Dutch and English language, both written and verbal
A flexible and professional 'service provider' mentality
Van Ameyde Marine offers you:
Good salary
Excellent benefit package, which includes being part of an excellent and unique profit sharing scheme
Company car
Diverse work in the marine industry
Working in a team of very motivated colleagues
A pleasant working environment
Would you like to join our team? Please send your application and CV to [email protected]
VAN AMEYDE MARINE is a 24-hours available independent marine survey company in The Netherlands, operating local and international, mainly for P&I Clubs and carriers, with a team of experienced, well trained and educated surveyors. Our surveyors followed Higher Nautical Education and have sea-going experience as an officer (often Master or C/E certificate).