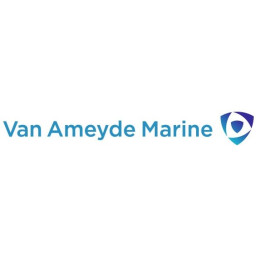 Van Ameyde Marine
Technical Marine (engineer) Surveyor
VAN AMEYDE GROUP provides innovative claims and risk management solutions for insurance companies, brokers, fleet managers, corporate risk managers and captives. Part of the group consist of marine survey and consultancy companies. These subsidiaries are for instance Van Ameyde Marine, Arntz v Helden, Sparks, Halyard Risk in The Netherlands and Belgium but also McAusland Turner in UK and Lars Krogius in Scandinavia, Baltic and Russia.
New is the company SEAsia Services in Singapore which operates local and international, for P&I Clubs, Shipping Companies, Underwriters, Brokers, Freight Forwarders etc., with a currently a small team but a large network of partners in 20 countries in the Far East.
We are looking for an experienced Technical Marine (engineer) Surveyor for our office in Singapore. Such a surveyor will investigate the extent and cause of damage whilst moreover be able to draw up a professional report in the English language.
During the survey, you will discuss the situation with several involved parties so good communication skills and a good level of diplomacy is of utmost importance. Apart from that we require from the candidate to manage and monitor the quality of the network partners as well as to visit our clients on regular basis.
The marine world is not a "9 to 5" world. This means you will need a willingness to work outside office hours and to travel.
The ideal candidate must have:
Bachelor degree in the field of marine engineering
Several years' experience as an engineer on board of ships and been active as an H&M surveyor
Good communication and commercial skills
Comprehensive knowledge of the English language, both written and verbal
A professional and flexible mentality
Van Ameyde SEAsia offers you:

A good salary
Excellent benefit package
Varied work
Working in a team of very motivated colleagues
A pleasant working environment with continuous learning
Would you like to join our team? Please send your application and CV to [email protected] or for questions [email protected]