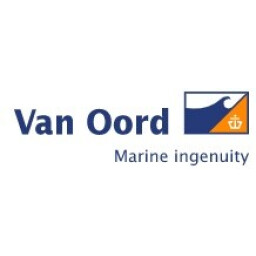 Van Oord
Chief Officer Shore Support
The position
The Shore Support Centre is a new department within Van Oord which acts as representative of new dredging vessels in the head office. For this Shore Support Centre, based in Rotterdam, we are looking for an enthusiastic, innovative and flexible Chief Officer.In the role of Chief Officer you will join a team that works in the Shore Support Centre. This team is also developing the Shore Support Centre. You make the connection between vessel and staff departments.
Your responsibilities
Assist with developing the shore support centre within the Van Oord vision;
Assist with developing the necessary processes to be able to perform the tasks described in the project plan;
Act as a representative of the vessel in the head office;
Act as a host to (production) departments requiring situational awareness of the vessel;
Provides vessel technical and production expertise to staff departments;
Provides maintenance expertise to staff departments;
Keeps up to date with latest developments of legislation and technical systems within Van Oord;
Supports with vessel's administration;
Create and maintain vessel specific ship documents;
Follows up agreements between vessel and staff departments;
Coordinates the collaboration of different staff departments whenever necessary;
Works according to Van Oord management system and policies.
Job requirements
HBO Bachelor work and think level;
Certificate of competence: Master all ships;
Minimum 5 years of experience on board vessels as a Chief Officer, with meaningful experience on dredgers;
Strong communicator with broad insight in Van Oord equipment (technical, operational, dredging, nautical);
Process minded team player who can create new ways of working with different departments;
Flexible;
Collaborator with management skills;
You are able to work in different software for document, maintenance and process management;
Good knowledge of the Dutch and English language in word and writing.
We offer
Working in an international, high demanding and dynamic organisation, with the possibility to truly have impact on our business, people and environment. We offer a complete package with excellent secondary employment benefits. The package includes among other things:
A salary that matches your responsibilities and experience;
32 leave days of which a max. of 7 days can be appointed as collective leave days;
A pension scheme;
A variable bonus;
Extensive learning and (personal) development possibilities;
An adequate travel allowance;
Collective health insurance (optional);
Flexible working hours.
About Van Oord
Van Oord is a leading global contractor in dredging, hydraulic engineering and offshore projects (oil, gas and wind). We are an innovative partner for our clients and have been contributing to the infrastructure of tomorrow's world for over a hundred years. Our people are committed, enterprising professionals with a passion for water and technology.
Do you want to be a part of Van Oord?
Interested? Apply via the application form below. Do you have any questions? Please contact Kim Duifhuis.
Do you like to know more about and want to stay informed of other vacancies within Van Oord? Climb aboard and follow us on LinkedIn, Instagram, Vimeo and Facebook!
Acquisition for this vacancy is not appreciated.