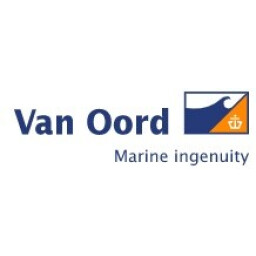 Van Oord
Coastal Engineer
As a coastal engineer you are involved from design to implementation phase in our hydraulic engineering projects such as dike reinforcements, ports, coastal and shore protections and land reclamations. Wind and water pose a constant threat to coastal areas and their natural defences. At the same time the (coastal) waterways enable our economies by trade and transport. We act as a sparring partner for authorities and clients worldwide in their battle against flooding and their pursuit of economic development. As a leading contractor for dredging and marine engineering projects, we have come up with innovative flood management solutions and marine infrastructure designs for (inter)national projects. We work on projects such as De Afsluitdijk (Levvel), Coastline restoration projects around Constanta, Romania and De Sterke Lekdijk.
As an experienced coastal engineer, you will work on our Dutch projects, from our office in Rotterdam. Your work often begins in the tender phase: in a team of engineers, planners and cost estimators. Together with your colleagues, you will create designs for dikes, breakwaters, harbours, coastal and shore protection works as well as land reclamations and translate these designs into the best bid and the most efficient execution which meet the client's requirements. If we get awarded, the detailed design and execution design stages follow – possibly followed by site-engineering where you'll have the opportunity to contribute to the execution of the project.
You will work within the Coastal Engineering team, which is part of our Engineering and Estimating department. The Coastal team has around 20 passionate colleagues with different specialisms. Together we support tender and project teams within Van Oord. We share our knowledge and lessons learned for continuous improvement of our way of working!
Your responsibilities
This role offers an unique opportunity to work on iconic and important projects in The Netherlands. Furthermore, you are responsible for:
The assessment of tender (reference) designs;
Creating concept and detailed designs, including design reports;
Initiating cost-effective alternatives;
Coaching and training colleagues and actively developing your expertise and knowledge by identifying market trends and opportunities;
Managing external specialists, such as Engineering Firms;
Cooperate with engineers from different disciplines, work preparation, execution and clients.
Job requirements
You are innovative, analytical and have a key role in one or more tenders/projects in The Netherlands. You see a challenge in project dynamics, related deadlines and you have strong communicative skills. Next to that:
You have a completed Master's degree in Civil Engineering, with broad knowledge of Hydraulic Engineering;
You have at least 5 years of working experience in a similar position;
Excellent command of the Dutch and English language both verbally and written;
You are fulltime available (minimal 32 hours) and willing to travel regularly to our office in Rotterdam.
We offer
We offer you a position in which you will have an important contribution to our mission 'building a better world for future generations'. In addition, we offer you:
A salary that matches your responsibilities and experience;
Travel allowance (€0.31 per km) and home office allowance (€2,15 per day);
32 leave days per year;
Variable bonus;
Pension scheme;
Collective health insurance (optional);
Flexible working from home policy, 2 days a week when working on a full-time basis;
Extensive learning and (personal) development possibilities, including a wide range of online courses via Goodhabitz;
You can join communities, like Young Van Oord, Van Oord Women and the Van Oord staff association;
We organise several (sport) events, e.g. winter sport, weekend of sailing, cycling and a motorcycle tour.
About Van Oord
Van Oord is a Dutch family-owned company with more than 150 years of experience as an international marine contractor. The focus is on dredging and marine construction, offshore wind, offshore infrastructure and infrastructure in the Netherlands. Its head office is in Rotterdam. Van Oord employs 4,700 staff, who worked on 187 projects in 35 countries in 2021. The fleet consists of about 70 vessels and a large amount of special-purpose and auxiliary equipment. Van Oord delivers marine ingenuity by using smart, innovative and sustainable solutions to create a better world for future generations.
Do you want to be a part of Van Oord?
Interested? Apply via the application form below. Do you have any questions? Please contact Lisa van der Valk.
Do you like to know more about and want to stay informed of other vacancies within Van Oord? Climb aboard and follow us on op LinkedIn, Instagram, Vimeo and Facebook!
Acquisition for this vacancy is not appreciated.