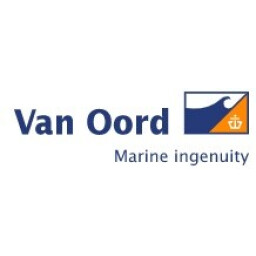 Van Oord
Electrical Engineer Offshore Wind
The position
As an Electrical Engineer you will join the estimation & engineering-electrical team being responsible for electrical design engineering activities. You will work on grid connections and inter array cables for our offshore windfarms and interconnector projects. As being part of a tender or project team you will be involved in various electrical engineering activities. Apart from this you will support colleagues with your electrical knowledge and expertise.
Your responsibilities
Route Engineering of Subsea Cabling configuration including load-flow calculations, current rating and short circuit calculations;
Defining technical specifications for supply of MV/HV cables and components/accessories;
Carry out Technical assessment of proposals for MV/HV cables and components submitted by suppliers;
Verification supplier proposals with Client and Van Oord requirements;
Monitor the performance of designers and suppliers;
Identify and manage interfaces related to the electrical scope across the work packages within an offshore wind project;
Help to manage design sub-contracts and initiate and perform technical reviews of design engineering deliverables;
Participating in design and technical coordination meetings with designers and suppliers;
Electrical support to Customer Support department Van Oord.
Job requirements
A bachelor or master degree in Electrical Engineering;
Experience in electrical design activities and engineering;
Experience with managing Design and Supply, Engineering subcontractors, interface management, systems engineering;
Experience with basic engineering software such as Mathcad, word-processing and spreadsheet software. Some experience with simulation software as e.g. VISION, ETAP, Power Factory and CYMCAP is a pre;
Theoretical and practical knowledge and experience on LV-systems is a pre;
A teamplayer with a hands-on mentality;
You are an easy communicator and have an excellent command of the English language;
Willingness to travel.
We offer
Working in an international, high demanding and dynamic organisation, with the possibility to truly have impact on our business, people and environment. We offer a complete package with excellent secondary employment benefits. The package includes among other things:
a salary that matches your responsibilities and experience;
32 leave days of which a max. of 7 days can be appointed as collective leave days;
a pension scheme;
a variable bonus;
extensive learning and (personal) development possibilities;
an adequate travel allowance;
collective health insurance (optional);
flexible working hours.
About Van Oord
Van Oord is een wereldwijd actieve en toonaangevende aannemer van bagger-, waterbouwkundige en offshore projecten (olie, gas en wind). Wij zijn een innovatieve partner voor onze opdrachtgevers en dragen al meer dan honderd jaar bij aan de infrastructuur voor de wereld van morgen. Onze mensen zijn betrokken, ondernemende professionals met een passie voor water en technologie.
Do you want to be a part of Van Oord?
Interested? Apply via the application form below. Do you have any questions? Please contact Bas van der Muren.
Do you like to know more about and want to stay informed of other vacancies within Van Oord? Climb aboard and follow us on LinkedIn, Instagram, Vimeo and Facebook!