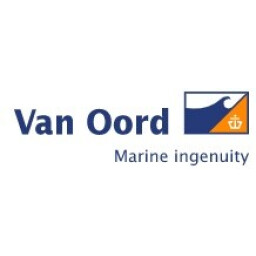 Van Oord
Landfall Installations Engineer
You will be working in a relatively young and divers team of 30 Subsea engineers and support the tenders and projects of our Offshore and Offshore Wind business units. You will perform installation analyses for steel pipelines, intakes and HDPE outfalls. Besides the traditional work field our knowledge is expanding towards pipeline installation for CO2 storage and Hydrogen as well as Ocean Thermal Energy and Seawater Air Conditioning pipelines to deep water. Next to these installation analyses you will design subsea rock structures such as scour protection for offshore windfarms and protection of subsea pipelines and cables. Whether it is covering a steel pipeline landfall in Nigeria or installation of a HDPE outfall pipeline in the UK, you will be the specialist within the tender or project team. Together with the tender and project teams you will search for the optimal installation methods. You will work in close cooperation with tender management, cost estimating, operations and other engineering disciplines.
Your responsibilities
You will handle design and installation aspects of international projects from FEED to tender phase, up to and including execution. Next to that you will be responsible for:
Supervision of junior engineers,
Development of safe and efficient installation methods;
Development of innovative solutions;
Developing and updating in-house engineering software tools;
Manage assignments set out with specialized consultancy firms;
Follow-up at the site location during preparation and execution phase;
Gathering and sharing of lessons learned.
Job requirements
As a true team player you like to be engaged with all challenges your team faces. You like being in a culture where sharing ideas and helping out your colleagues is driving improvement. You are a flexible and social person who also has strong analytical skills. Interacting with different people within the company and changing your communication style accordingly gives you lots of energy. In addition, you have:
5 year experience in a similar position;
A Master degree in Offshore or Coastal Engineering or equivalent;
Experience with marine construction;
An excellent command of the English language;
Experience with Orcaflex and python are an advantage;
Willingness to work abroad, if required, for several months per year.
We offer
Working in an international, high demanding and dynamic organisation, with the possibility to truly have impact on our business, people and environment. We offer a complete package with excellent secondary employment benefits. The package includes among other things:
a salary that matches your responsibilities and experiences;
32 leave days of which a max. of 7 days can be appointed as collective leave days;
a pension scheme;
a variable bonus;
extensive learning and (personal) development possibilities;
an adequate travel allowance;
collective health insurance (optional);
flexible working hours.
About Van Oord
Van Oord is a leading global contractor in dredging, hydraulic engineering and offshore projects (oil, gas and wind). We are an innovative partner for our clients and have been contributing to the infrastructure of tomorrow's world for over a hundred years. Our people are committed, enterprising professionals with a passion for water and technology.
Do you want to be a part of Van Oord?
Interested? Apply via the application form below. Do you have any questions? Please contact Dominique Zuijdwijk.
Do you like to know more about and want to stay informed of other vacancies within Van Oord? Climb aboard and follow us on LinkedIn, Instagram, Vimeo and Facebook!
Acquisition for this vacancy is not appreciated.