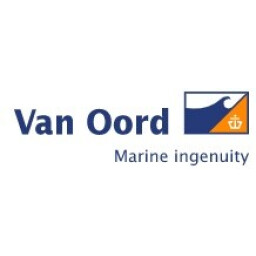 Van Oord
Material Coordinator International Projects
In the role of Material Coordinator, you support your assigned project in the preparation and execution phase. This involves preparing mobilizations and setting up storage structures on the projects according to the Van Oord guidelines and systems. During the project you are fully responsible for the stock management and afterwards you support the demobilization to our yards or possible other projects. You are the central point of contact within the supply chain for the project, the project buyers and the logistics colleagues.
Your responsibilities
Maintaining the project warehouse on the shipyard(s) incl. periodic stock checks using Cycle Counts/Wall to Wall counts.
Preparation (mock-up) and consolidation for projects at the Van Oord shipyards.
Receiving and checking incoming materials based on the purchase order and reporting any deviations.
Managing the stores/warehouse on site safely and efficiently in line with QHSE policy.
Ensuring proper storage of project materials, under the required conditions.
Maintaining stock records in accordance with company procedures and system to ensure that the database is under control and updated daily.
Maintain customs scope including permanent vs. temporary imported items.
Manage inventory of customer supplied materials.
Managing the inventory of rental equipment.
Receive, maintain and archive all relevant documentation including shipping documents, delivery notes, MSDSs and certificates.
Provide project team (on/offshore) with required information regarding tracking and tracing of material and equipment.
Issue inventory to project per request.
Monitoring, inspecting and recording material deliveries.
Tracking and tracing of materials and expediting.
Performing a material reconciliation of all materials upon completion of a project, and arranging for storage, disposal and/or return of excess materials.
Prepare shipping manifests / packing lists for demobilized materials and equipment.
Train non-STAR IPS users in the creation of requisitions and materials.
Pro-actively identify and introduce opportunities for improvement.
Job requirements
We are looking for a real team player with a customer-oriented attitude and a strong organisational skillset. Someone who can function well in a dynamic and sometimes hectic environment. In addition, you have or are:
A completed MBO education in logistics or supply chain.
Willing to work on a rotational basis in an international project environment.
A minimum of 3 years work experience in a similar position, preferably within a project organisation.
Knowledge of shipping conditions and transport documents.
Familiar with logistics related issues such as trade and customs compliance, dangerous goods and Inco conditions.
Experience with Microsoft software (Excel/Word/Outlook).
Strong problem solving and decision making skills.
Excellent communication and social skills.
Good command of the English language in word and writing, Dutch and/or Spanish is a plus.
Proactive and self-starting ability.
EU nationality.
We offer
Working in an international, high demanding and dynamic organization, with the possibility to truly have impact on our business, people and environment. We offer a complete package with excellent secondary employment benefits. The package includes among other things:
a salary that matches your responsibilities and experience;
32 leave days of which a max. of 7 days can be appointed as collective leave days;
a pension scheme;
a variable bonus;
extensive learning and (personal) development possibilities;
an adequate travel allowance;
collective health insurance (optional);
flexible working hours.
About Van Oord
Van Oord is a Dutch family-owned company with more than 150 years of experience as an international marine contractor. The focus is on dredging and marine construction, offshore wind, offshore infrastructure and infrastructure in the Netherlands. Its head office is in Rotterdam. Van Oord employs 4,700 staff, who worked on 187 projects in 35 countries in 2021. The fleet consists of about 70 vessels and a large amount of special-purpose and auxiliary equipment. Van Oord delivers marine ingenuity by using smart, innovative and sustainable solutions to create a better world for future generations.
Do you want to be a part of Van Oord?
Interested? Apply via the application form below. Do you have any questions? Please contact Marlous Poortema.
Do you like to know more about and want to stay informed of other vacancies within Van Oord? Climb aboard and follow us on LinkedIn, Instagram, Vimeo and Facebook!