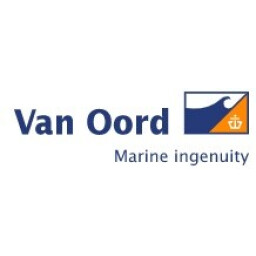 Van Oord
Project Manager QHSE
The position
Do you want to apply your knowledge of safety to leading maritime projects? As Project Manager Quality, Health, Safety and Environment (QHSE) at Van Oord you can indulge yourself! From deep into the water till high in the air, our projects are often unique and are without exception full of technical, financial and organizational challenges. Technically, we are world-class and we want to make sure we are also top-class in the field of safety. Do you want to make sure that we will? Then you are the candidate we are looking for!
Your responsibilities
At Van Oord we are proud of our leading position when it comes to the execution of large maritime projects. For example, the construction of dredging projects, wind farms and pipelines all over the world. We also want to be leading in the field of safety. As Project Manager QHSE you are responsible for your team. This includes planning the QHSE-goals and priorities. Furthermore, you:
are responsible for the maintenance of the project action tracker and the preparation; implementation, control and maintenance of the projects Permit-to-Work system;
take the lead in the preparation of specific procedures and instructions as required in cooperation with the QC manager;
also serve as an advisor in matters relating to QHSE;
introduce and instruct new members of the project team, subcontractors, visitors and others;
communicate with the department QHSE about the quality of the system, health and safety issues.
Job requirements
Safety is your passion and with your people management skills, especially leadership and communication skills, you know how to get things done. You take care of the correct execution of the QHSE-policy and safety issues. That you will be away from home regularly will not be a problem. On the contrary, you would love to see a lot of the world! In addition, you have:
an appropriate Higher education, like HVK;
a minimum of 5 years of experience as (senior) QHSE-coordinator;
excellent knowledge of the English and Dutch language;
great personnel management skills.
We offer
Working in an international, high demanding and dynamic organisation, with the possibility to truly have impact on our business, people and environment. We offer a complete package with excellent secondary employment benefits. The package includes among other things:
a salary that matches your responsibilities and experience;
allowance for going abroad (based on location and situation of the project);
a pension scheme;
a variable bonus;
extensive learning and (personal) development possibilities;
an adequate travel allowance, if relevant;
collective health insurance (optional);
About Van Oord
Van Oord is a leading global contractor in dredging, hydraulic engineering and offshore projects (oil, gas and wind). We are an innovative partner for our clients and have been contributing to the infrastructure of tomorrow's world for over a hundred years. Our people are committed, enterprising professionals with a passion for water and technology.
Do you want to be a part of Van Oord?
Apply online for the job by using the button below! If you have any further questions, please feel free to contact me for more information about the vacancy.
Do you like to know more about and want to stay informed of other vacancies within Van Oord? Climb aboard and follow us on LinkedIn, Instagram, Vimeo and Facebook!

Acquisition for this vacancy is not appreciated.