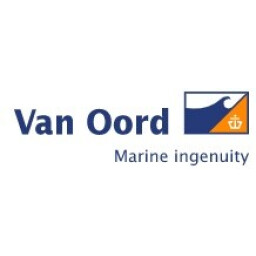 Van Oord
QHSE Marine Coordinator
For the Quality, Health, Safety & Environment (QHSE) department in Rotterdam we are looking for a QHSE Marine Coordinator.As QHSE Marine Coordinator you are responsible for implementing and monitoring the Van Oord Management System and Safety Management Systems on our marine equipment.
Your responsibilities
At Van Oord (VO) we are proud of our leading position when it comes to the execution of large infrastructure projects. We also want to remain a leader in the field of quality and safety on all our vessels. As QHSE Marine Coordinator, you will be;
Point of contact for nautical and ship related HSE issues
Conducting internal ISM / ISPS / MLC audits on our vessels
Support for external ISM / ISPS / MLC audits
Keeping the ISM / ISPS / MLC instructions up to date
Conduct security analysis and assessments
Is part of the investigation team in case of incidents when necessary
Facilitates / attends Risk Assessments when needed
Supporting the organization with regard to the implementation of nautical legislation & codes
Reports to the company DPA / CSO
Job requirements
A nautical background (as bridge officer or engineer) is an advantage
A degree at university of applied sciences level or above (Maritime is preferred)
One or two years' work experience in HSE or in maritime legislation, codes and standards
Has a healthy dose of knowledge, communication skills, result and team orientation
An enthusiastic 'people manager' who is stress resistant and flexible
A problem-solving capacity and a discussion partner for '' high and low '', from work floor to executive staff
You do not mind travelling and visiting marine equipment abroad with some regularity
We offer
Working in an international, high demanding and dynamic organisation, with the possibility to truly have impact on our business, people and environment. We offer a complete package with excellent secondary employment benefits. The package includes among other things:
a salary that matches your responsibilities and experience;
32 leave days of which a max. of 7 days can be appointed as collective leave days;
a pension scheme;
a variable bonus;
extensive learning and (personal) development possibilities;
an adequate travel allowance;
collective health insurance (optional);
flexible working hours.
About Van Oord
Van Oord is a leading global contractor in dredging, hydraulic engineering and offshore projects (oil, gas and wind). We are an innovative partner for our clients and have been contributing to the infrastructure of tomorrow's world for over a hundred years. Our people are committed, enterprising professionals with a passion for water and technology.
Do you want to be a part of Van Oord?
Interested? Apply via the application form below. Do you have any questions? Please contact Dian Sneevliet.