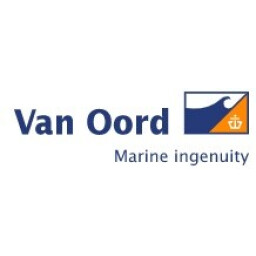 Van Oord
Systems Engineer Dredging and The Netherlands
Are you fascinated by the projects we work on as Van Oord, such as dredging projects as The Addu Development Project and The Port of Benoa or projects in The Netherlands as The Afsluitdijk and De Groene Boog? Do you want to play a central role in the different tender and project phases as a systems engineer? Then read on!As a marine contractor Van Oord has a wide international presence in dredging, offshore, offshore wind and marine contracting. For the business units dredging and The Netherlands, we are looking for an experienced systems engineer to structure our projects in the field of work division, strong communication and data. You will be the first point of contact related to SE-topics. You are a strong communicator who knows how to connect different disciplines and support them to work as efficient as possible.
The project controls management is based on the systems engineering philosophy (based on ISO15288) and with the aid of the Relatics application. As a systems engineer you guide the team in embracing this philosophy, you will be an important mentor for less experienced systems engineers in the business units of Dredging and The Netherlands. You monitor the contract requirements and all logistical and technical preconditions, from the design stage to the delivery of the project.You will work within the Process & Information Management team, which is part of our Plan and Control department. The Process & Information team has +/- 20 passionate colleagues working in different business units and specialisms. We believe in combining knowledge and expertise and have the ambition to further professionalize our department!
Your responsibilities
You are eager to connect the different disciplines of the project efficiently and ensure that nothing falls between two stools by sharply mapping all aspects of the interfaces. With a wide range of projects you will understand our business in no time. This role gives an unique opportunity to work on important projects in which we create more space for the world's growing population, adapt to climate change, facilitate the energy transition and use our ingenuity for large integrated multidisciplinary infrastructure projects. You are responsible for:
Setting up, organizing, implementing and guarding the SE philosophy. You will be the first point of contact for the business units Dredging and The Netherlands with regard to SE-topics;
Mentor less experiences systems engineers and coach them in their further development;
Manage the project scope and the interfaces between different work packages and phases;
Coordinating the translation of contract requirements to concrete specifications together with the technical teams;
Organizing, implementing and managing information management systems (including Relatics).
Job requirements
As a systems engineer, you are the ambassador of the systems engineering philosophy. Empowering project teams to increase project efficiency and quality is what makes you tick. In addition, you have:
A bachelor's or master's degree;
Excellent command of the Dutch and English language, spoken and written;
Minimum of 5-10 years of experience in Systems Engineering;
You have a critical substantive view combined with a good dose of problem solving ability;
Information modelling experience (for example in Relatics) is a plus;
You are fulltime available (minimal 32 hours) and willing to travel regularly to our office in Rotterdam. In the near future you are also flexible to visit our Gorinchem office and projects.
We offer
Working in an international, high demanding and dynamic organisation, with the possibility to truly have impact on our business, people and environment. We offer a complete package with excellent secondary employment benefits. The package includes among other things:
A salary that matches your responsibilities and experience;
32 leave days of which a max. of 7 days can be appointed as collective leave days;
A pension scheme;
A variable bonus;
Extensive learning and (personal) development possibilities;
An adequate travel allowance;
Collective health insurance (optional);
Flexible working hour.
About Van Oord
Van Oord is a leading global contractor in dredging, hydraulic engineering and offshore projects (oil, gas and wind). We are an innovative partner for our clients and have been contributing to the infrastructure of tomorrow's world for over a hundred years. Our people are committed, enterprising professionals with a passion for water and technology.
Do you want to be a part of Van Oord?
Interested? Apply via the application form below. Do you have any questions? Please contact Lisa van der Valk.
Do you like to know more about Van Oord and want to stay informed of other vacancies within Van Oord? Climb aboard and follow us on LinkedIn, Instagram, Vimeo and Facebook!
Acquisition for this vacancy is not appreciated.