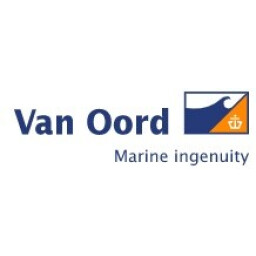 Van Oord
Team Lead Maritime Purchasing
We are looking for an experienced purchaser who has the experience or ambition to progress into a team lead role within the Procurement & Supply Chain department. As a team lead, you will be responsible to lead and support your team in the operational procurement of goods and fulfilment of orders for our fleet. You will work closely with team members and stay in close contact with the Fleet Managers. In this role you will report to the Operational Supply Chain Manager.
Your responsibilities
Collaborate with our internal customer to understand the needs of our fleet and drive process improvements;
Set performance KPI's, define individual targets, monitor progress and manage the overall performance of the team;
Collaborate with various departments to coordinate and drive improvement initiatives;
Ensure that the overall supply chain, from our suppliers to our fleet, is coordinated in line with the needs of our internal customer;
Collaborate with the Logistics Department to make sure those needs are met in a cost effective, timely and compliant fashion;
Work with the Contract Manager and Category Manager to optimize contracts;
Provide purchasing Support in preparation for dockings or major ship repairs.
You are able to make proposals for improvements for the organisation, processes and methods within the procurement department and act as initiator and point of contact for improvement projects.
Job requirements
You have experience in or are interested in guiding, coaching and directing a team (4-8 Fte);
Several years of experience as initial purchaser, preferably within a technical/maritime environment;
Professional command of both the Dutch and English language, oral and written;
You are persuasive, result-oriented, a team player and have excellent communication skills;
A completed higher Bachelor technical degree and additional procurement-related training;
Leadership, empathy, enthusiasm, creativity and ownership;
Logistic knowledge is a pre;
Experience in purchasing equipment for vessels, dredging and offshore construction vessels in particular, is preferred.
We offer
Working in an international, high demanding and dynamic organisation, with the possibility to truly have impact on our business, people and environment. We offer a complete package with excellent secondary employment benefits. The package includes among other things:
a salary that matches your responsibilities and experience;
32 leave days of which a max. of 7 days can be appointed as collective leave days;
a pension scheme;
a variable bonus;
extensive learning and (personal) development possibilities;
an adequate travel allowance;
collective health insurance (optional);
flexible working hours.
About Van Oord
Van Oord is a Dutch family-owned company with more than 150 years of experience as an international marine contractor. The focus is on dredging and marine construction, offshore wind, offshore infrastructure and infrastructure in the Netherlands. Its head office is in Rotterdam. Van Oord employs 4,700 staff, who worked on 187 projects in 35 countries in 2021. The fleet consists of about 70 vessels and a large amount of special-purpose and auxiliary equipment. Van Oord delivers marine ingenuity by using smart, innovative and sustainable solutions to create a better world for future generations.
Do you want to be a part of Van Oord?
Interested? Apply via the application form below. Do you have any questions? Please contact Marlous Poortema.
Do you like to know more about and want to stay informed of other vacancies within Van Oord? Climb aboard and follow us on LinkedIn, Instagram, Vimeo and Facebook!