Career event
Navingo Career Event – 28 May 2020
The Navingo Career Event is Europe's biggest career event for the maritime, offshore and energy industry. Meet top companies on the exhibition floor and participate in the extensive conference program, where knowledge is shared and there is room for discussion about career opportunities and developments in this innovative industry. The fourteenth edition of the Navingo Career Event takes place on 28 May 2020 at RDM Rotterdam – Onderzeebootloods in the Netherlands. Click here for the full website.
Register
You can register for the Navingo Career Event from February 2020. Want more information about the event? Then visit the full website.
The main reasons for a visit
Free access to an extensive conference program and many companies and knowledge centers are ready to meet you. With a visit to the Navingo Career Event you will kick-start your career. Experience the industry and become inspired by leading innovations, global ambition and bold craftsmanship.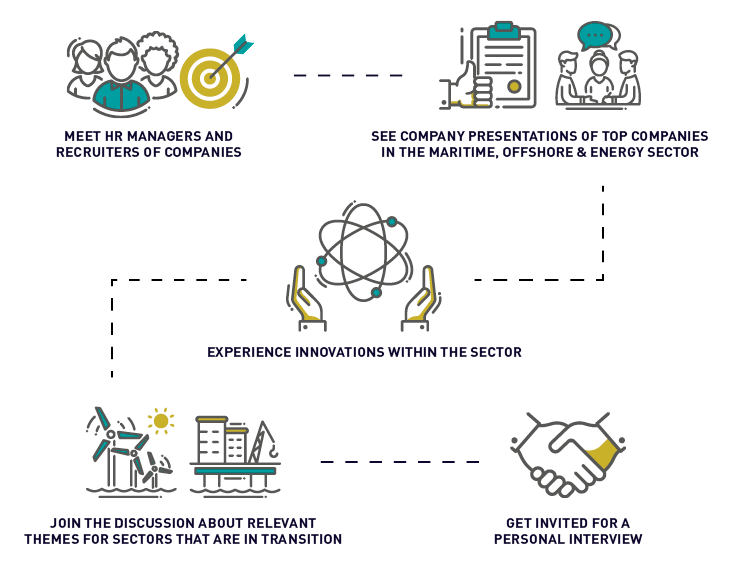 View all photos from the previous edition of the Navingo Career Event.