Employer tips & tricks with Huisman and Nevesbu
The first interview of the second day of Offshore Energy Exhibition & Conference (OEEC) and Navingo Career Event was dedicated to recruitment and career choices of young professionals, but from the employer's side of view.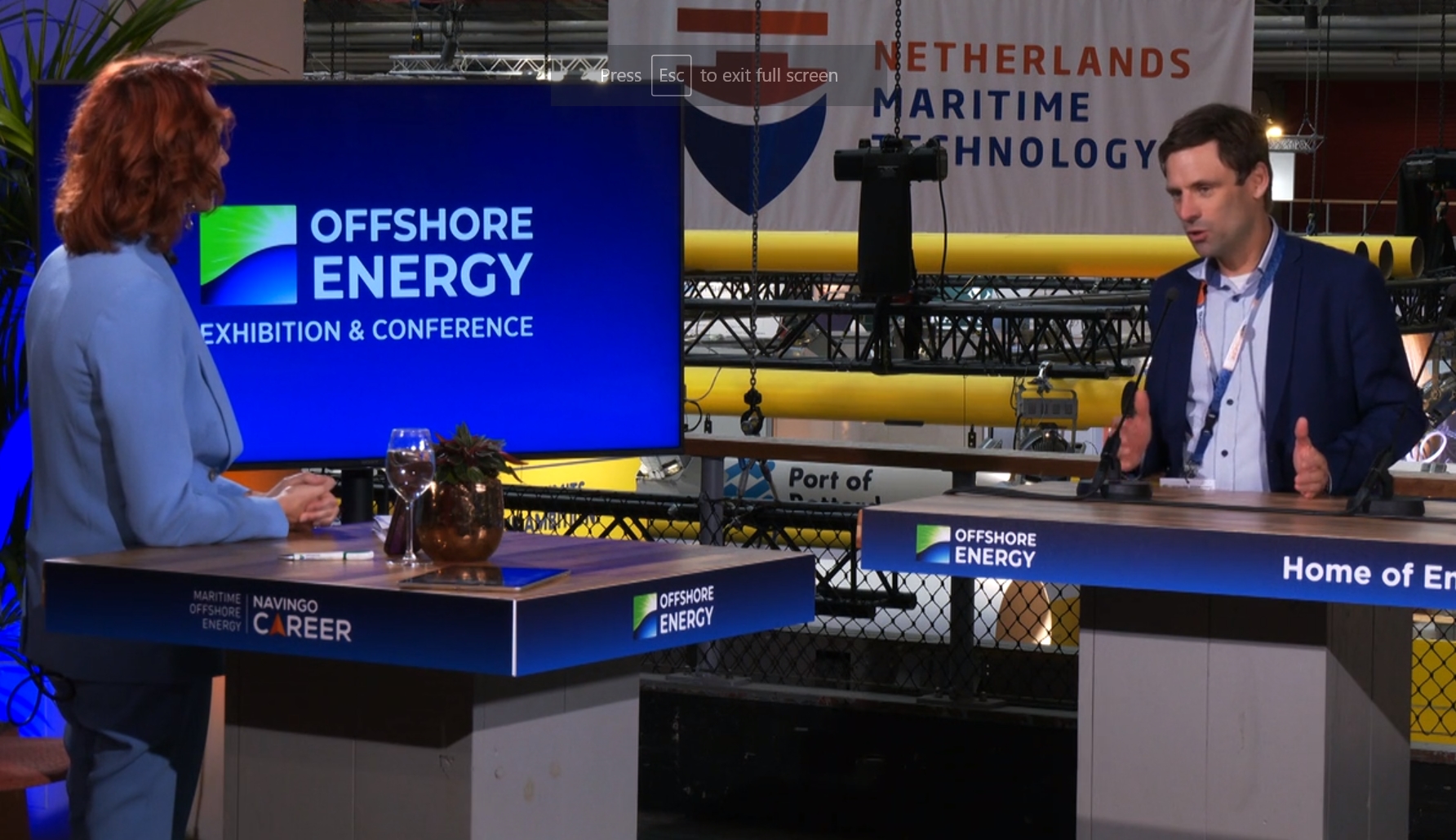 Providing valuable insight on job opportunities within their own companies, the speakers Bealien Schot, Corporate Recruiter at Huisman Equipment, and Bart van Rijssen, Director at Nevesbu, spoke about what it takes to become a part of important companies and organisations in these challenging times.
For young professionals interested in working for Huisman Equipment, which is a family-owned business, Schot said: "If you are equipped for impact and you really want to work in step-changing technologies – I know it sounds like a commercial, but that's really true – we never build, we never design same crane. Everything is different, and there are new challenges every day. If you think you have what it takes, please contact us, are we will be more than willing to drink a cup of coffee with you".
As for the Nevesbu, van Rijssen noted: "We are looking for actually quite high number of people. We are growing, and this year already we have added ten people to our team and we need even more. The market is good for us – both in the naval sector, and in traditional and renewable offshore energy markets – and we are looking for graduates to join our company".