Navingo Career Event 2020 face-to-face and virtual
One thing is for sure: everything is different this year. Despite the changed circumstances, Navingo believes that a successful edition of the Navingo Career Event will take place at the end of October. An edition where face-to-face and virtual connections will be combined. Naturally restrictions will apply due to COVID-19, to make sure that visitors and exhibitors can come together in an responsible way.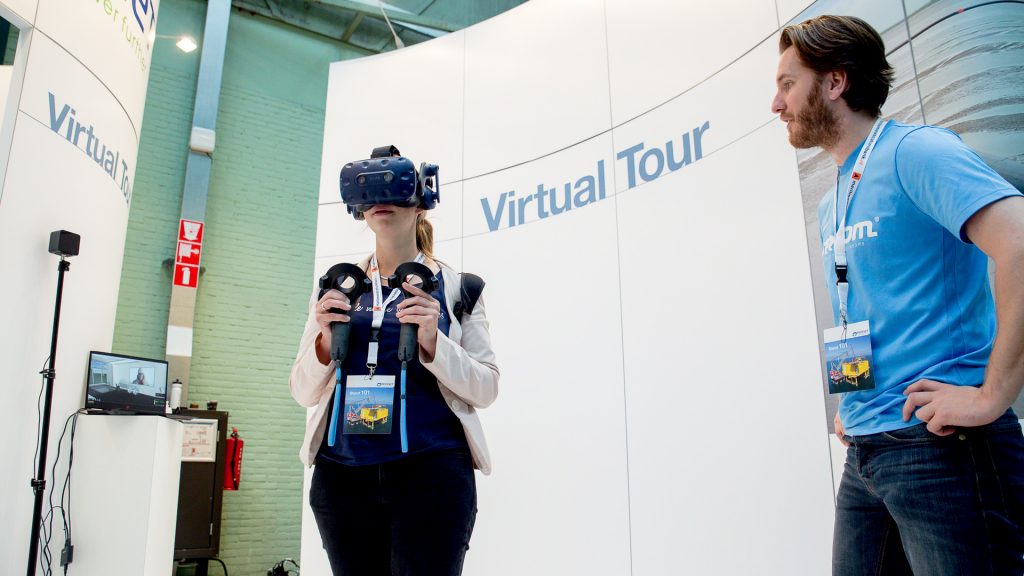 Navingo is in close contact with her partners and suppliers to work out the details. Things such as wider lanes, wider aisles, one-way lanes, set routes, timeslots for visitors, sanitation stations and reservation systems in different areas. Navingo collaborates with branch associations, suppliers and other event organizers to create these modifications.
Especially in these times, jobseekers feel the need to look further and orient on the job market and come into contact with employers. For Navingo, this means that during the Navingo Career Event on the 27th and 28th of October, there will be extra attention for connecting and inspiring employers and jobseekers. It remains important that the entire maritime, offshore and energy sector is committed to showing all the possibilities this innovative industry has to offer.
Navingo will also introduce virtual connections this year. Face-to-face and virtual connections will be brought together during the event. The purpose is to connect exhibitors, visitors, speakers and sponsors both online as offline. From online matchmaking to webinars and from presentations to online talk shows. Usually these ideas come to life during an event, but Navingo will be facilitating and introducing some of these concepts during the entire year.  
"These concepts connect the exhibition floor with the digital environment of NavingoCareer.com and the recently launched Offshore Energy platforms, " says Anne Visser, Director of Operations at Navingo. "We see these times as an accelerator of innovative initiatives. We connect potential and active jobseekers with companies from the industry. We do this together with industry organizations, educational institutions and suppliers."
Soon the registration for the Navingo Career Event will open and more details will be announced. "Creating business events such as the Navingo Career Event during times of corona is challenging. This situation forces you to think out-of-box and find solutions. Finding connections is a need that people will always have, and we will facilitate this in every possible way, ", says Nancy Corpelijn, Project Organizer Events at Navingo.
Earlier it was announced that the Navingo Career Event takes place on 27 and 28 October 2020. It will therefore coincide with Offshore Energy Exhibition & Conference. Both events take place at RAI Amsterdam.
Photo: Navingo Career Event 2020 face-to-face and virtual