OEEC '21: The young should be part of the solution, not the problem
An all-female panel today with OEEC host Eva Brouwer talking about the role of the younger generation in the energy transition, how the issue of sustainability is being tackled, and Greta Thunberg.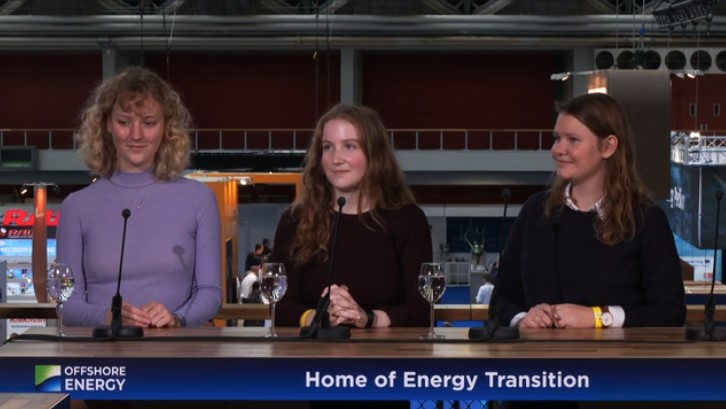 The panel gathered Dione Zijp, secretary of Youth For Climate, Tessa Dool, board member at Youth Climate Vision at the Jonge Klimaatbeweging, and Elise de Groote, a student of Applied Physics at University Twente and part of Energietalenten.
The participants stated that the energy transition and climate crisis are something that affects everybody and that the younger generations are motivated to take things into their hands.
"Seeing that people our age are so worried, and rightly so, definitely makes you act on it, instead of just stand by and wait for nothing to happen," said Dool.