Navingo Career Event extends to 2-day event
On 27 and 28 October 2020 the Navingo Career Event takes place for the fourteenth consecutive year. For the first time in a new location: RAI Amsterdam. In this special year the organization is extending this event to two days. Various maritime, offshore and energy companies will present themselves to active and latent jobseekers. Every year many professionals and starters from various backgrounds and of various levels visit the (previously called) Maritime & Offshore Career Event.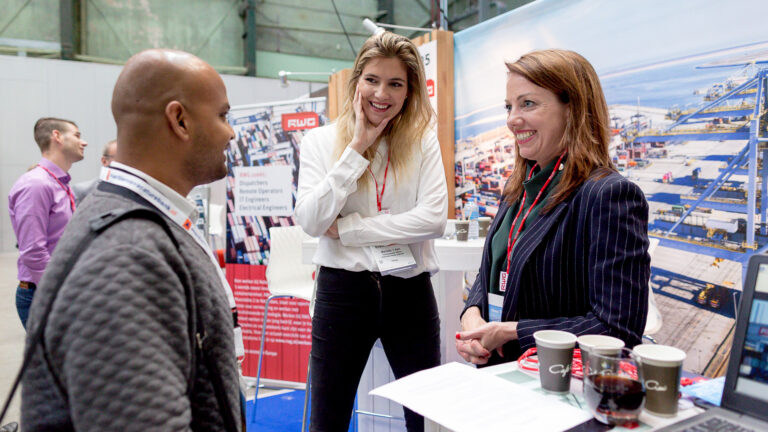 Filling vacancies
The Navingo Career Event draws both jobseekers and networkers. For the companies present this means that they can directly have conversations with future colleagues. Within two days companies can collect dozens of interesting profiles for various open vacancies. On the informal exhibition floor vacancies can be filled immediately. Naturally Navingo and RAI Amsterdam will make sure the Navingo Career Event can be held in a safe manner.
Double chances
Moreover, Offshore Energy Exhibition & Conference (OEEC), Navingo's B2B exhibition takes place at the same time at RAI Amsterdam. For those who are interested in the sector, can get to know companies and markets from all different sides: what it's like to work there, what they do exactly, what is necessary and how companies from the sector handle innovations. Various companies are therefore partner of both events: for example Alewijnse Marine, Boskalis, Deme Offshore, Huisman Equipment, Damen Shipyards and Rolldock Shipping.
Deploy skills
Nathalie de Jongste, Marketeer at Navingo sees that there is a strong, lasting need for motivated personnel with specific abilities.
"We notice that companies are looking for people with skills that can be deployed in this industry. Abilities such as flexibility, creativity, the ability to analyze data critically, the will to innovate and digital skills. You really don't have to have a background from this sector to have a great match with these companies. That's the type of visitor we consciously attract."
Matchmaking
In the run-up to the Navingo Career Event, participating companies are also able to invite candidates for a one-on-one conversation on the exhibition floor.
"We are using the latest technology so that the matching takes place based on the unique profile of the visitor. This is why conversations of a high level take place during the event", says Nathalie de Jongste.
As participating company, it's also possible to present on stage or organize a workshop.
Meet future colleagues
Do you want your company to be noticed by approximately 2000 (young) professionals and potentials and meet the most interesting candidates face-to-face? Contact Navingo through [email protected] or call: +31 10-209 2600 and become a partner of the Navingo Career Event. More information? Check https://werkgevers.navingocareer.com/career-event/information/ and become a partner.