VIDEO: "In 15 minutes rotation you have enough electricity for an entire year"
Many people are needed in the offshore wind sector in the Netherlands, at this moment alone about 4000 persons. "The last few years we've grown a lot as windsector. The upcoming years we even have to five fold the amount of wind turbines at sea. The latest reports say that we need about 15.000 by 2030 in this sector", says Erik van Diest of the Dutch Wind EnergyAssociation (NWEA). Erik was guest during the online session 'Careers in Offshore Wind' on 10 December live from the offices of Navingo in Schiedam.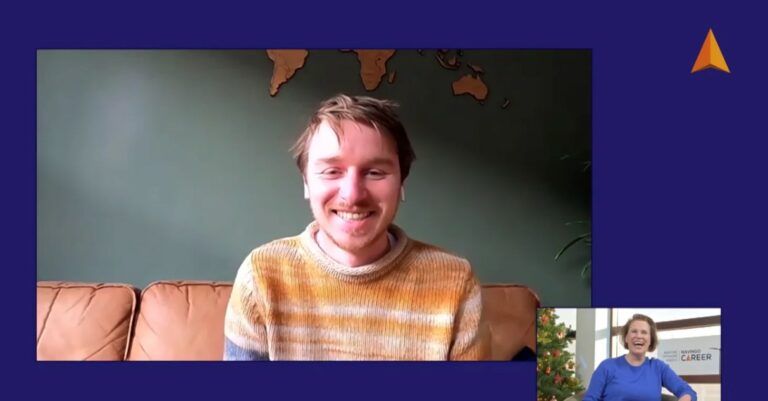 The answer to the question about what he likes so much about this sector, according to Erik: "It grows, becomes bigger and bigger and more beautiful. If you look at the Maasvlakte, you can see the biggest wind turbine in the world of GE, Haliade X 12 MW. If the wind blows hard, it generates 13 MW. If it rotates for 15 minutes, it will have generated enough power for 1 household for one year". Watch the interview in which he talks about working in offshore wind: what kind of jobs there are and also those that may not come automatically to mind. Interview is in Dutch.
Watch the entire online session: Careers in Offshore Wind below: