Crash course teaming up with start-ups & scale-ups
On the second day of Offshore Energy 2020, Sereina Bal from Buccaneer hosted a session which offered views from the angle of start-ups and scale-ups, but established offshore energy players, on how to make partnerships between large and small work.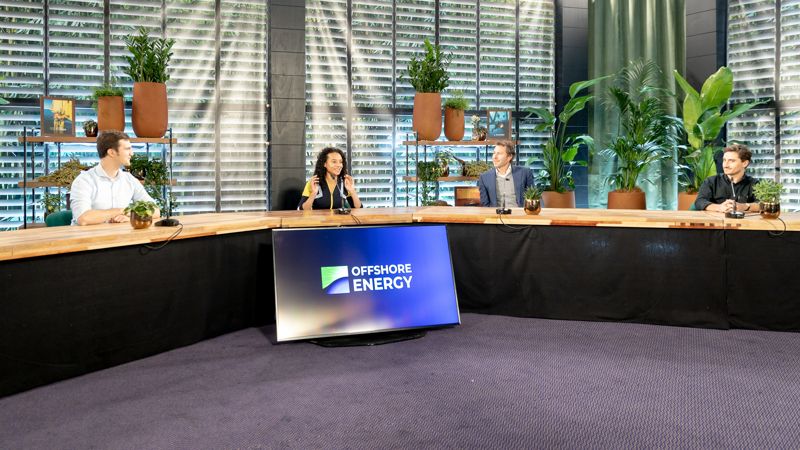 The speakers at the session included Tom Milder, Manager Engineering and Innovation at Jumbo Maritime, Karel Roozen, Business Developer at Next Ocean, and Jonas Brendelberger, Co-founder at zepp.solutions.
From the perspective of an established offshore energy player, Tom Milder from Jumbo said that even though they don't represent the start-up mentality, they reach out to new talents which ends up with several innovations in Jumbo per year.
Milder compared his company's strategy in this area with football scouts who are constantly looking for new talent to refresh the team, just as Jumbo scouts the market to find which new developments are suitable for its way of working.
Milder said: "You need an environment around you made up of companies who strive to develop new innovations – and the more successful they are, the more successful we (established offshore energy players) become. It's like a food chain – we depend on new technologies and tech start-ups to help us develop".
From the perspective of start-ups and scale-ups, introducing new technology and other new solutions to the market involves testing, validation, showcasing it and then offering it for use.
Some technologies are more easily accepted as they bring new solutions to longstanding issues or alignment with the current push to lower emissions, it was stated during the talk show.