Biglift Shipping
Key In Heavy Lift
BigLift Shipping, member of the Spliethoff Group, is a world leader in the field of worldwide ocean transportation of heavy lift and project cargoes. Since its foundation in 1973, BigLift has been striving for innovation, high quality service and reliability and works according to strict rules and regulations regarding Quality, Health, Safety and Environment (QHSE).
A team of dedicated, highly qualified professionals, with many years' experience and an inquisitive mindset, enables us to offer to clients innovative and safe solutions for their technically and logistically complex requirements.
Within the Spliethoff Group of companies BigLift Shipping handles all heavy, over-sized and special cargoes and engineered transport solutions. A modern fleet of 4 heavy transport vessels and 20 heavy lift vessels, including the Spliethoff P8-Type and P14-Type heavy lift vessels and the Chung Yang CY-Type heavy transport vessels, can be utilized for this purpose. Additionally, and in close cooperation with sister company Spliethoff, a fleet of over 50 multipurpose vessels is available for large project cargo volumes. All vessels are operated in close cooperation between Spliethoff and BigLift Shipping.
Our commercial department in Amsterdam is the heart of all commercial activities worldwide. Together with our offices and agents abroad, we service our customers all over the world.
BigLift's Project Managers and Engineers work together with the international clients' teams from the initial planning and design stage up to final delivery and installation of the projects. All temporary and permanent changes to the fleet, as well as designs for newbuilding vessels, are developed in-house by BigLift's staff.
BigLift Shipping is a member of the Spliethoff Group, which is one of the largest shipping companies in the Netherlands. With almost a century of maritime expertise behind it, the Group has a broad portfolio of specialised services in shipping sectors including dry cargo, breakbulk & project cargo (Spliethoff TM) project & heavy lift (BigLift Shipping TM), container & ro-ro cargo (Transfennica), shortsea (Wijnne Barends TM), yacht transport (Sevenstar Yacht Transport ®) and tonnage provider (Bore TM). For further information, see the profile of Spliethoff Group.
We are always on the look-out for good team players. Contact us, if you are interested in a multifaceted job on board or on shore, in an interesting, internationally operating company.
"Key In Heavy Lift"
Facts about
Number of employees: 450
Sector: Shipping
Preferred educational level: Higher vocational education, University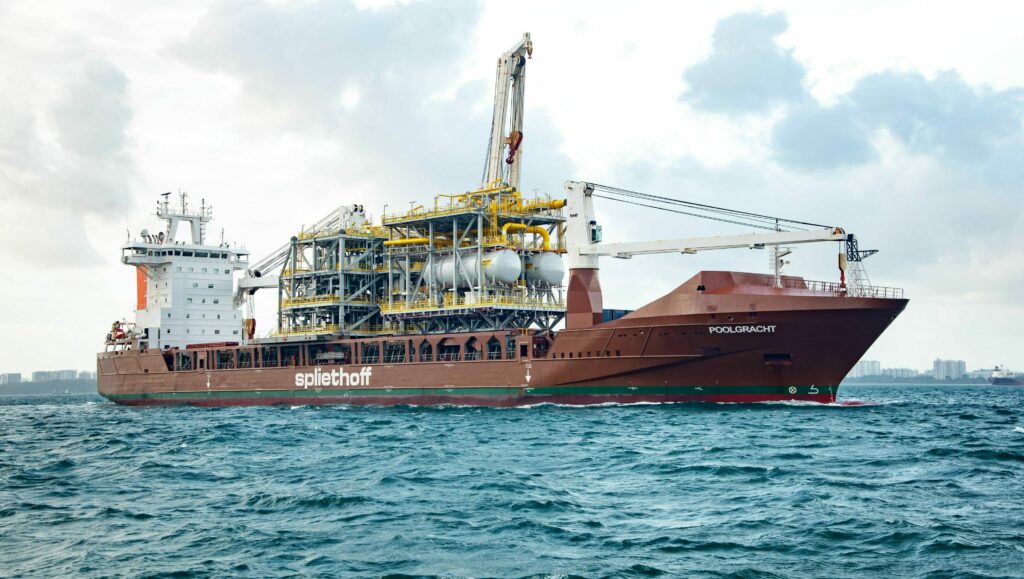 Spliethoff Group
The Spliethoff Group, which comprises Spliethoff, BigLift Shipping, Transfennica, Sevenstar Yacht Transport, Wijnne & Barends and Bore, is one of the largest shipping companies in The Netherlands, providing quality services of the highest industry standards.