Interview with Baruch Tromp, Atlas Professionals
Technician Baruch Tromp has no regrets about switching career from the Navy to the wind energy industry. Baruch joined Atlas Professionals in the summer of 2018 and was immediately engaged by leading wind turbine manufacturer Enercon in the Netherlands.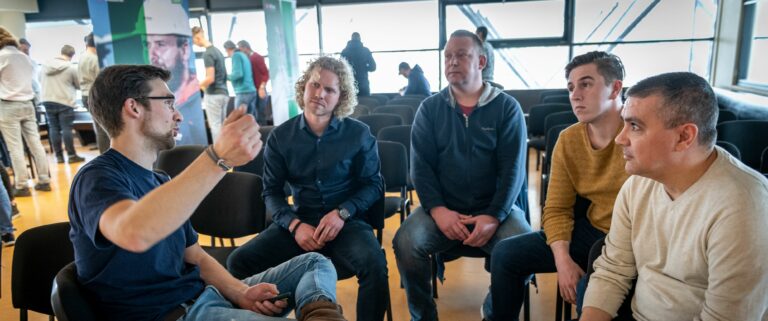 "When Atlas approached me to see if I was interested in a potential move into the wind industry I was immediately keen, and thought this is something for me. I have always had an interest in renewables and, in view of the state of the planet, I wanted to play a role in trying to save it."
After four years of studying mechatronics, his new job at Enercon is very much in contrast to Baruch's early career when he was a first technician working on US torpedoes and the Seafox, an underwater mine clearance drone used by the Royal Navy.
SPECIALISED ENGINEERING TECHNIQUES
"During my three-year internship with the Royal Netherlands Navy, I learnt very specialised engineering techniques while operating state-of-the-art technology. Torpedoes are full of high-quality technical components, both electrical and mechanical. During maintenance, the torpedo is completely dismantled; we clean it, perform all kinds of tests, install new parts and rebuild it.
Very difficult techniques are often involved but I really enjoyed the challenge of getting to grips with them." And while he enjoyed working alongside his colleagues in the Royal Navy he felt there were limited options for career development, so was delighted when Atlas presented him a new professional opportunity.
Baruch enthuses: "This opportunity to work with Enercon is one of the best things I have done in my life! I am really glad I switched. And Atlas has really helped me along the way." Currently, Baruch works in a team covering the maintenance and repair of wind turbines all over North Holland. There are several types of turbines, the largest of which can be around 100 m high. He works closely with a 'buddy', as the technicians always work in pairs performing tasks from regular maintenance to the more complicated overhauls, which are necessary every four years.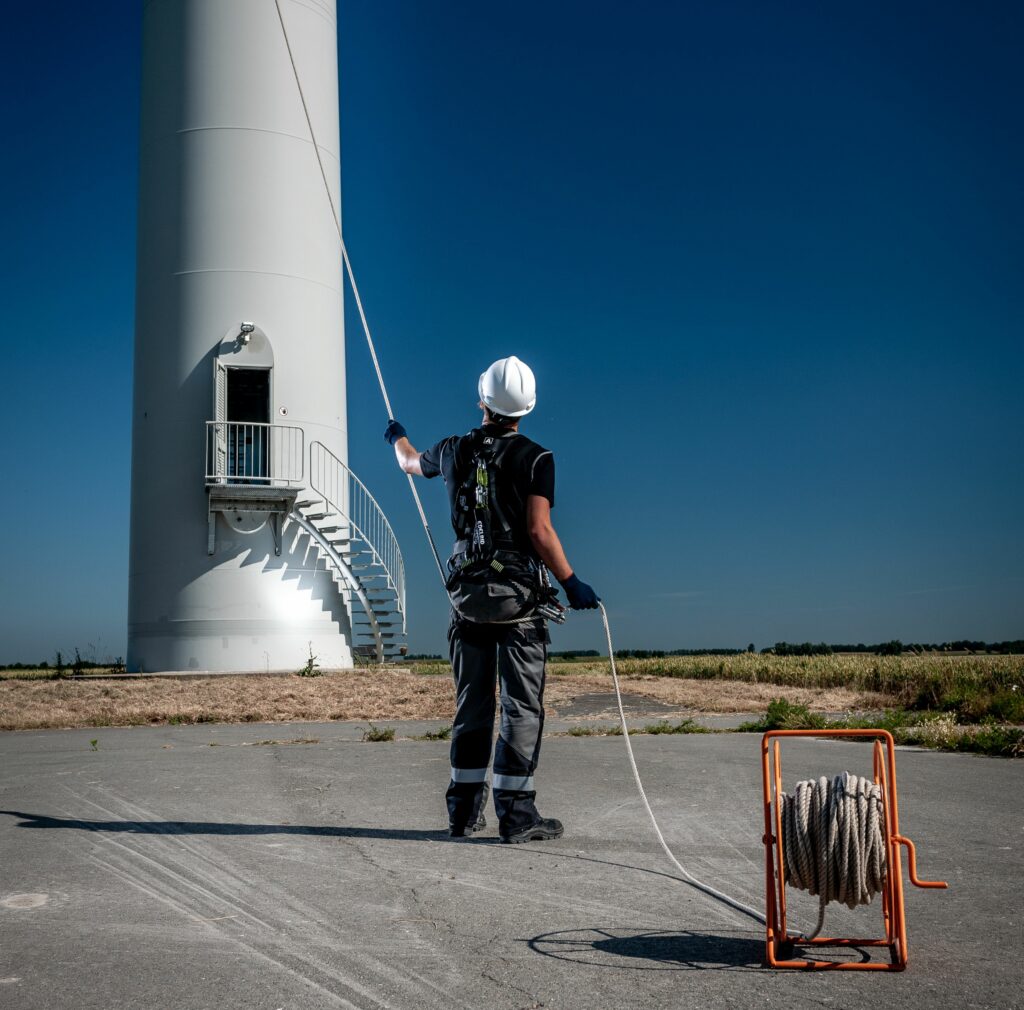 RELISHES THE CHALLENGE
"I really enjoy the fact that you are your 'own boss'. Each morning I pick my colleague up and we might go to collect a parts order at the warehouse before we start climbing the turbines."
Baruch particularly relishes the challenge if there are any defects and complex repairs needed. "If I discover a defect, I love it when I get updated information from HQ about the problem. This gives me the chance to learn a bit more about that specific turbine. Then when my buddy and I have carried out the repair, we can look in the rear-view mirror as we drive home and see the turbine working again. I think, 'We did it! High Five!'"
A keen sportsman, Baruch admits to being a bit of a daredevil, so he had no problems scaling the huge turbines. "I have no fear of heights, I actually like the movement when climbing a turbine. I also enjoy being outside, so it is almost part of my fitness training," he laughs.
SUSTAINABLE FUTURE
He also thrives on the buzz in the renewables industry and the mentality of the people. "Everyone really wants to do their best and work hard. I really enjoy working in renewables and doing something towards a sustainable future, employing sophisticated electronic and mechanical techniques. It is great to work at Enercon, one of the most modern manufacturers in the world. You have a good feeling when you drive home."
However, he also says that being an electrical technician and turbine maintenance engineer is not for everyone, adding that you have to be fit, have a head for heights and above all be motivated. "We have to make sure the wind turbine is running smoothly again and this can mean that you go home a few hours later than expected. Communicating with colleagues is also very important, especially with your climbing buddy."
ENCOURAGING OTHERS
Baruch is keen to encourage others to enter the sector if they think they have what it takes. At Atlas Professionals' first 'Wind Experience Day', held in IJmuiden, the Netherlands in March, Baruch spoke to an audience of technical professionals and students about his experiences. "This was really nice, talking to people and hopefully motivating them. I wanted to get the message across that we should all spend energy in renewables, things need to change. I think we got some new recruits!" Baruch is looking forward to new colleagues he met at the Wind Experience Day joining his team soon.
Gerelateerde bedrijven
List of related companies