Talent for Water and Energy
Dutch Wavemakers has held a presentation during the second day of Offshore Energy 2020 designed for young people enthusiastic about water and energy.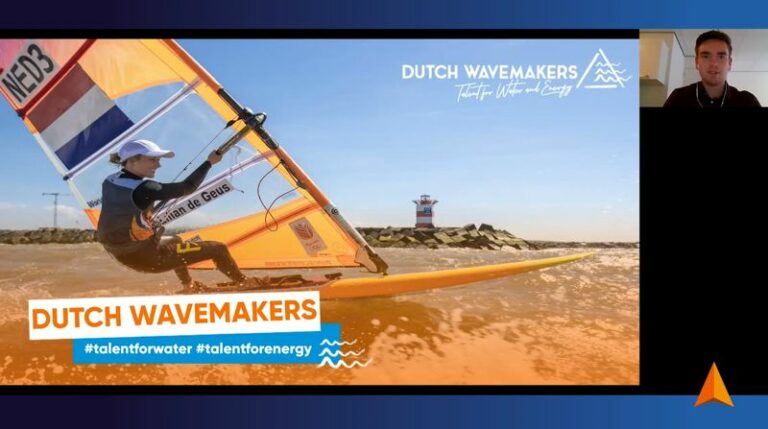 Dutch Wavemakers gathers athletes, students, and young professionals to create awareness about the importance of water, energy, and climate change worldwide.
The role of the athletes in the project is to raise awareness about the importance of water and clean energy through their social media platforms, Jelle Westra, a Dutch Wavemaker, said.
One such ambassador for the Dutch Water & Energy sector is Rick Jendrusch, a professional windsurfer and a Dutch Wavemaker who offered his insights during the presentation.
One of the main visions of the Dutch Wavemakers is to inspire young people to choose professions within water management, sustainability, and environment, Westra said.
After the session, Jelle Westra and Rick Jendrusch were both interviewed at the Energy Plaza.